Mangia Mini Brioche Sandwiches
Let's talk about summer bites, when all you want is to have something that is fulfilling yet light. Something on-the-go but healthy at the same time….
Hard to find? Look no further…
Our mini brioche sandwiches are the perfect summer bites and today we have chosen to feature our favorite one (although it was really touch to choose!), with prosciutto cotto, cilantro and pickled fennel.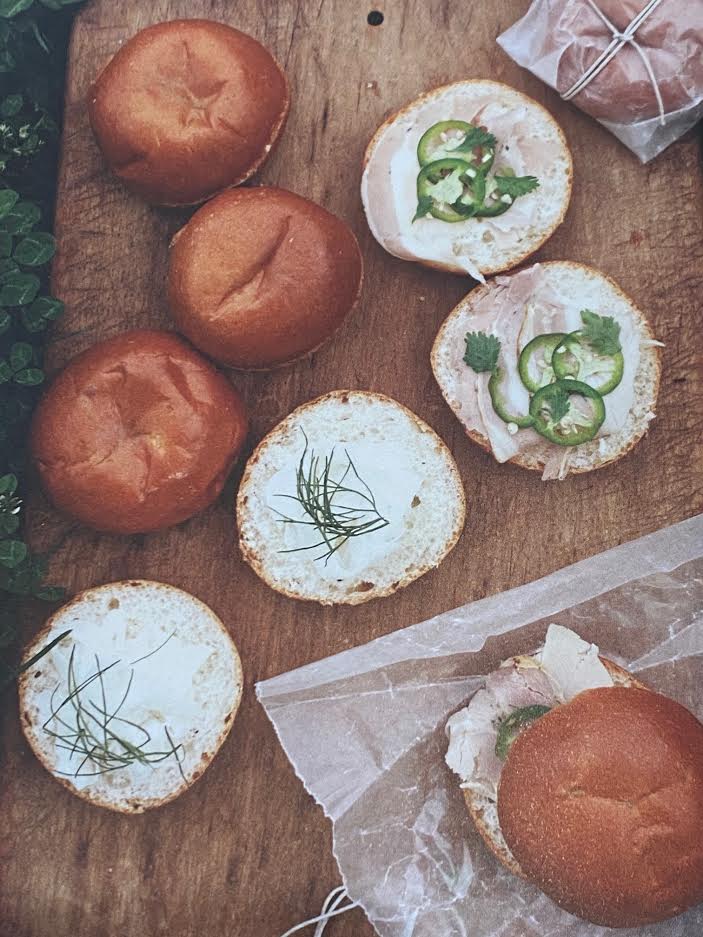 Prosciutto cotto is an Italian cooked ham, perfectly paired with sharp pickled vegetables and fragrant herbs and it is particularly loved by the Mangia culinary team. Cilantro adds a fresh edge to the dish and fennel lends a mellow hint of licorice. Our mini brioche can be wrapped in a wax envelope and tied with baker's twine to take on any outing.
1 fennel bulb, trimmed
½ cup rice vinegar
1 tablespoon sugar
Pinch of salt
½ cup of mayonnaise
1 tablespoon fresh lime juice
1 teaspoon finely grated lime zest
salt and freshly ground black pepper
12 mini brioche buns
8 oz prosciutto cotto (thinly sliced)
½ cup of fresh cilantro sprigs
2 jalapenos (thinly sliced)
Using a mandolin, thinly shave the fennel. In a medium bowl, whish together the vinegar, sugar, and salt and toss the fennel. Set aside for 15 minutes.
In a separate bowl, whisk together the mayonnaise, lime juice, and zest. Season with salt and pepper.
Assemble the sandwiches by spreading the bottom slices of brioche with lime mayonnaise followed by some prosciutto slices and pickled fennel. Finish with cilantro and jalapeno slices and top with the brioche tops.