About mangia
Passionate about food
For almost 40 years, Mangia has transformed the way New York eats lunch.
In 1981, the family business became one of the first restaurants to focus on fresh, farm-to-table ingredients, crafting a menu of artisanal Italian fare.
Today, Mangia instills the same passion into beloved signature favorites and exciting new seasonal dishes. Whether you're sitting down for a quick lunch or catering a large event, our food is always crafted in house, baked fresh daily, and ready to eat.
Mangia!

Kitchens Midtown to ChelSea
HOUR BAKERY SEVEN Days a week
YEARS OF PERFECTING OUR CRAFT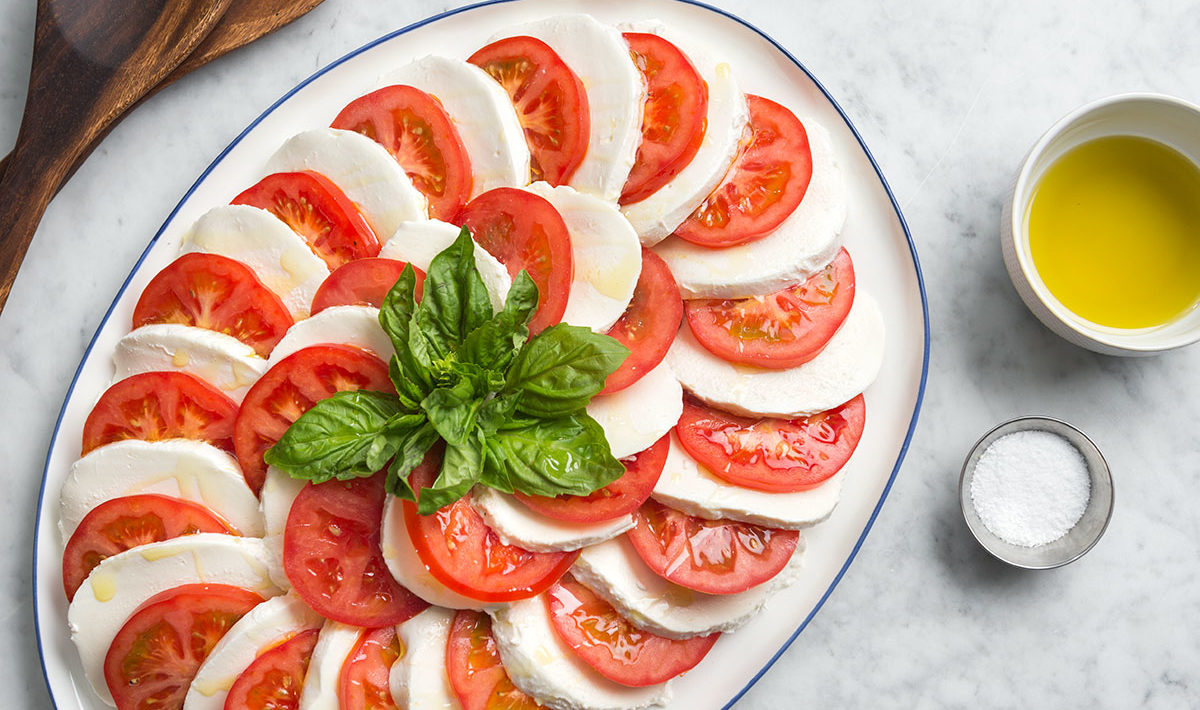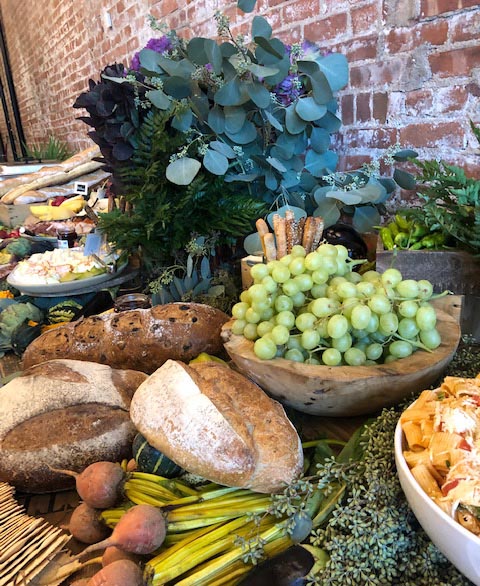 MADE-TO-ORDER
The simple beauty of our high quality ingredients shines in every dish, without being heavily processed or decorated. Casa Mangia is inspired by the serenity of the Tuscan countryside and we strive to create a stylish yet comforting ambiance with a menu inspired by four decades of history. We never serve frozen foods and all of our leftovers are donated to charity, so each meal is guaranteed fresh from the kitchen.
OUR PHILOSOPHY
Since 1981, Mangia's philosophy has been based on one simple mission: to serve deliciously uncomplicated, rustic Italian food that is always made from scratch. At Mangia, we pride ourselves on using only the best, freshest ingredients. Sourcing local or organic ingredients whenever possible is not a task, but an act of love from our world class chefs to our customers.  For us, less is always more.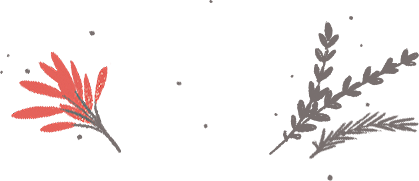 LOCAL FARMS & PRODUCERS
Samascott Orchards, NY
Apples, Pears
Dagele Farms, NY
Green Leaf Lettuce, Red Leaf Lettuce, Romaine Lettuce, Kale, Leeks, Endive, Red Beets, Broccoli, Brussels Sprouts, Breen & Red Cabbage, Carrots, Celery, Cauliflower, Cucumbers, Black Eggplant, Red Onions, Green Peppers, Radishes, Yellow Onions, Butternut Squash, Zucchini, Chef's Potatoes, Red Potatoes, Yukon Gold 
Five Acre Farms, NY
Whole, Skim, Half and Half Milk and Buttermilk,
Cage Free Brown Eggs
Creekstone, PA
Beef and meat products 
FreeBird, PA
Chicken Cutlets, Whole chickens, Chicken breast-bone-in, Chicken legs 
Nounos Creamery, Long Island, NY
Greek Yogurt 
La Bella Mozzarella, NJ
Fresh Mozzarella, Smoked Mozzarella, Ciliegine
Cold Smoked by Moveable Feast, NJ
Smoked Salmon
Oceanside Long Island, NY 
Coastal Craft Kombucha  –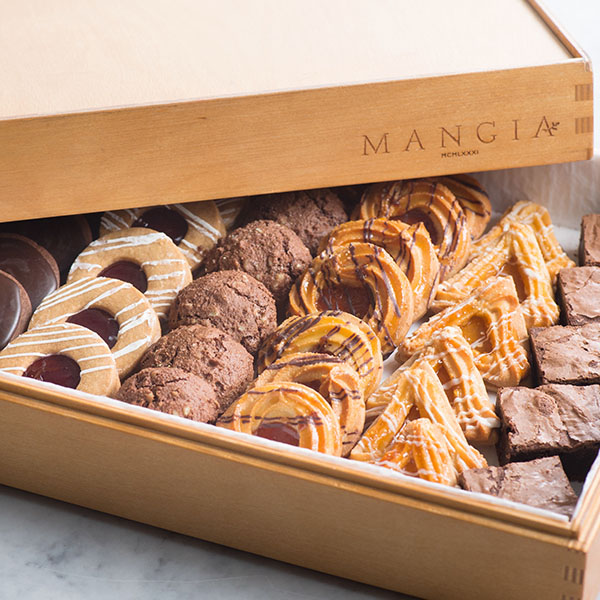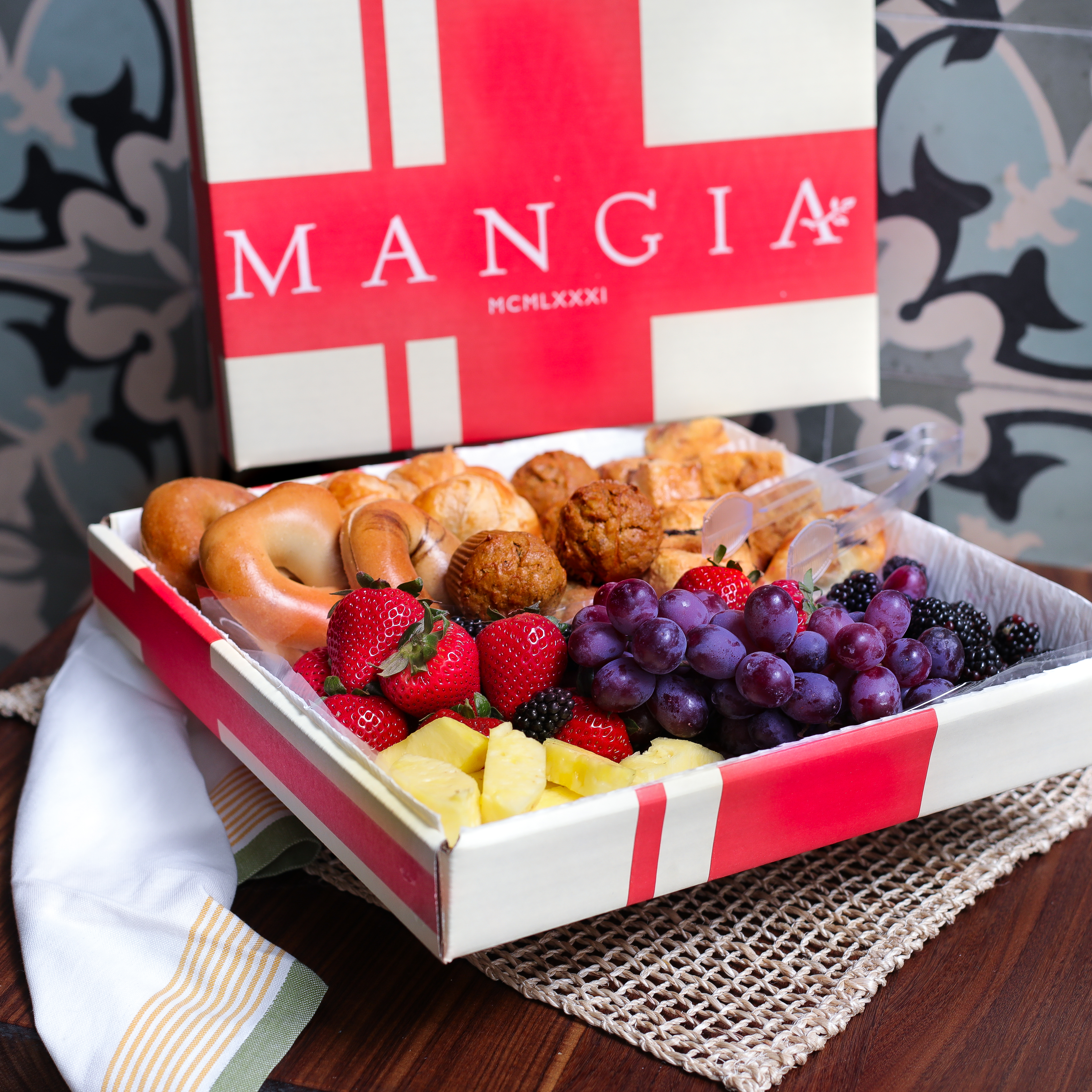 corporate responsibility
At Mangia, we are committed to growing our business ethically and responsibly.
Mangia strives to create a safe and healthy working environment that prides itself on maintaining environmental responsibility. Our food industry practices support initiatives like sustainable farming, cage-free, naturally raised animal products, waste reduction and recycling, products made from recyclable materials, sustainable energy sources, chemical and pollution reduction, composting, water efficiency, and the overall preservation and protection of our environment. Whenever possible, Mangia uses ingredients that are organic, local, and free from fillers, hormones, and antibiotics.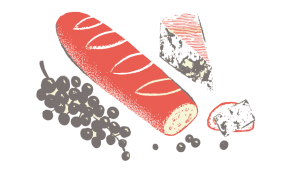 Here are some of the organizations we work with to keep our business at its best:
Sharebite

goMkt
Global Good Partners