Please fill out the form below and we will contact you within 24 hours.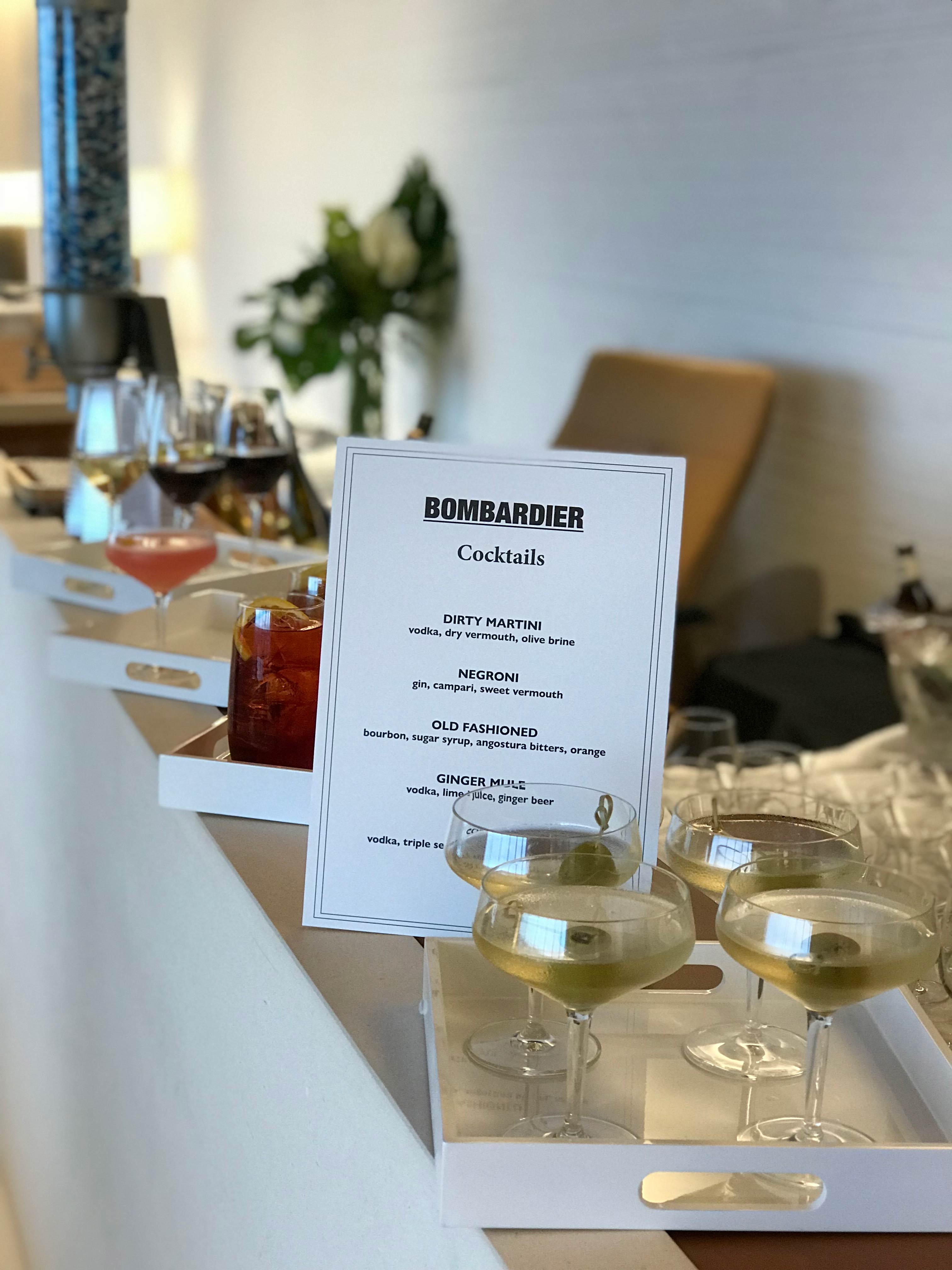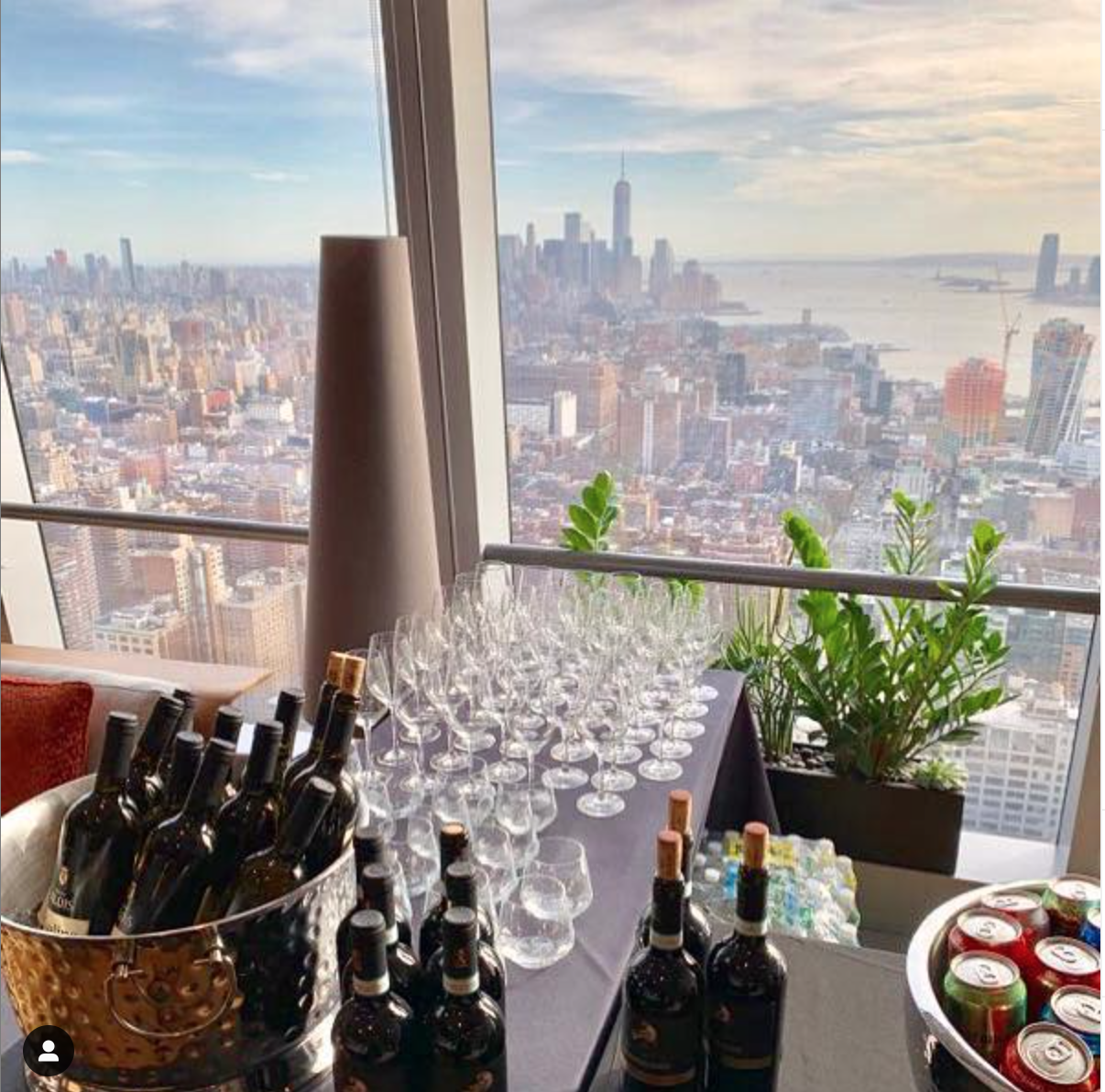 CATERING
Mangia Corporate Catering serves breakfast or lunch for any office gathering of six or more. Your order is packaged elegantly so customers can serve directly from custom Mangia boxes without having to transfer food to new serving ware. Our delivery staff will help unwrap your order and pick up platters at the end of your meeting. Pick up platters are only for rented equipment.
GROUP ORDERS
Mangia Corporate Catering also services group orders – when an entire company or office floor requires individually packaged meals for delivery.
special event SPACES
Mangia is able to accommodate your event needs, whether you are looking to host an event at one of our locations or looking to have us cater the event offsite (see our floorplans here).
Mangia has hosted events for LVMH, Estee Lauder, Bergdorf Goodman, Saks Fifth Avenue, Twitter, Yahoo, Sony, JP Morgan and more. 
For more information on how to set up these orders, please call our catering specialists at 212.980.6363 or use the contact form in the footer.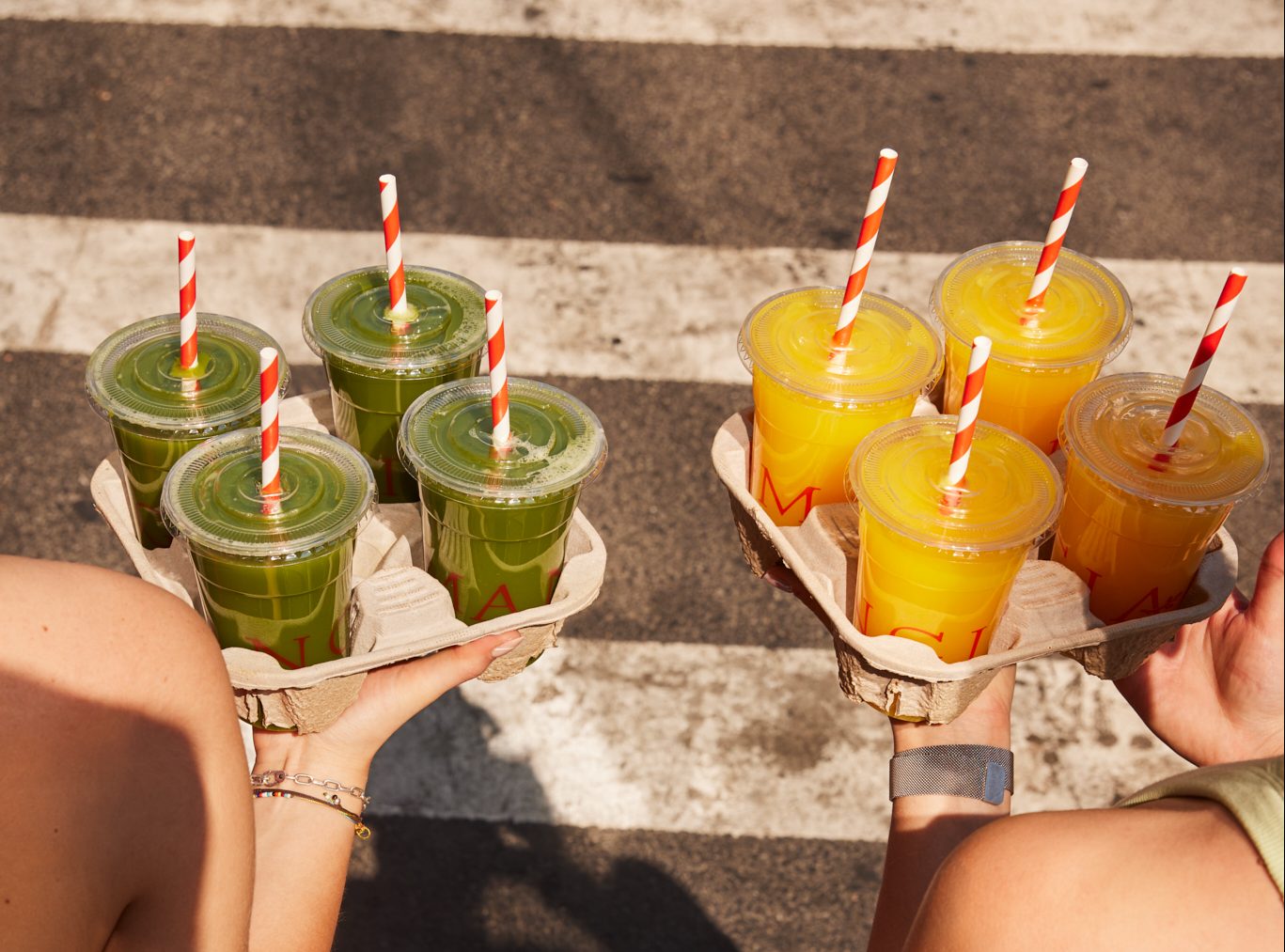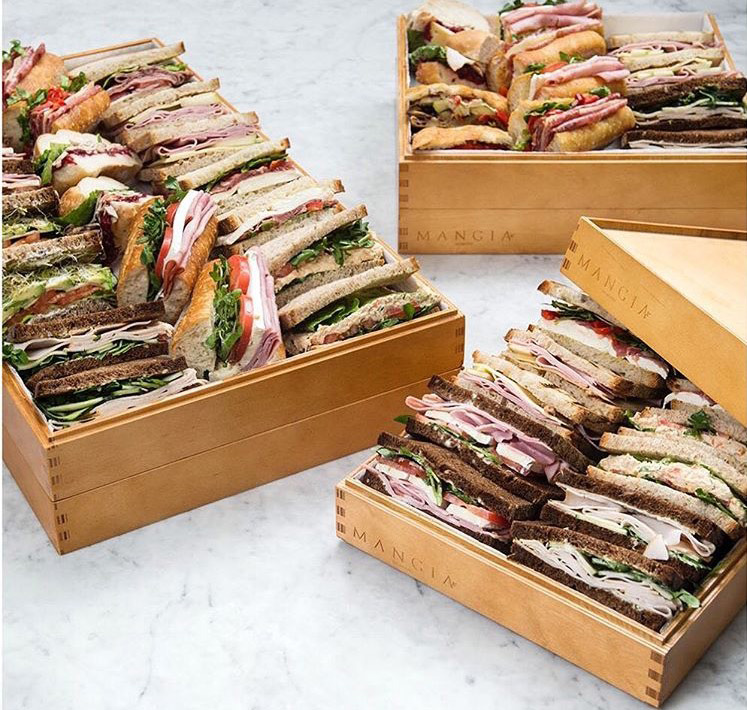 CANCELLATION POLICY
• 24-hour notice is required to cancel delivery orders without an incurring a fee. For off-site or in-house catering orders, a 72-hour cancellation notice is required.
• Individual delivery orders canceled after the 24-hour period are subject to payment of the entire order.
• Catering orders for parties six or more cannot be canceled the same day.
• Offsite or in-house catering orders canceled after the 72-hour period are subject to the entire fee of the entire order.
• Delivery orders for Monday canceled after 3 PM on Saturday are subject to payment for the entire order.
• Charges for lost or unreturned equipment apply. 
PAYMENT POLICY
• We accept payment by cash and credit card, or by check if you're an active Mangia VIP Club Account.
• A 7% service charge is added to all orders.
• Monthly house accounts available
(see Mangia VIP Club Account tab for more information)
• Minimum delivery orders apply: breakfast $10, lunch and dinner $15.
• Credit Card Guarantee Form (For Catering and Events only)
CORPORATE POLICY
CATERING TASTING
We invite you for a tasting to meet us in person and discuss your catering needs. First-time customers may sample a number of our signature items.
Costs per person varies based on selections.
For more information, contact our sales team at catering[at]mangia.nyc.
GENERAL POLICY
• Policies and prices are subject to change.
• Mangia is happy to accommodate any last minute request, however; please be advised certain items may require 24-hour notice.
• We deliver to all five boroughs.
• Deliveries in extended delivery zones are subject to an additional fee.
• We care about the environment, so porcelain plates, metal utensils and glassware are available upon request for catering orders for an additional fee per person.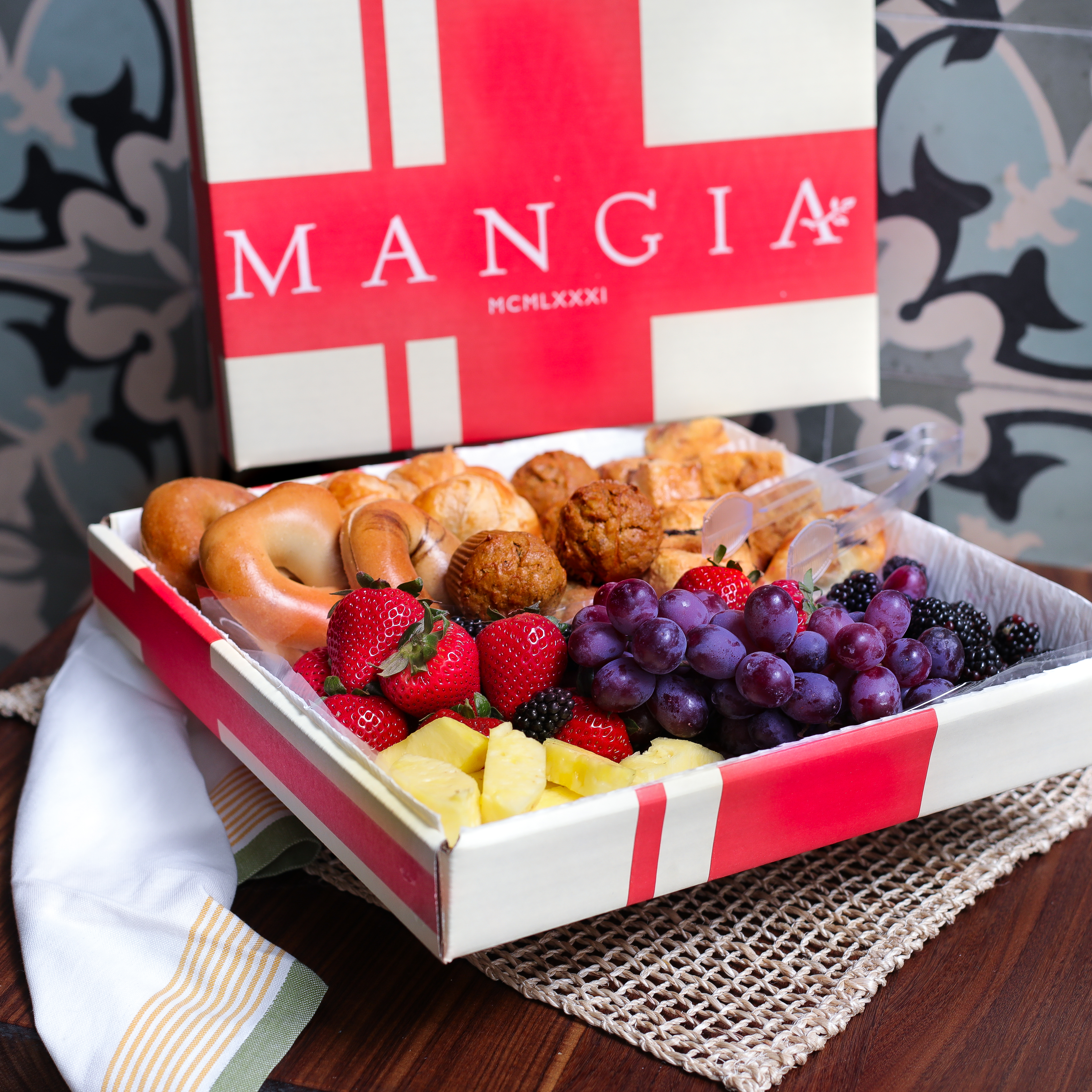 Bar service & staffing
Full Bar ($55 per person for 2 hours)

Wine & Beer Bar ($40 per person for 2 hours)

Coffee & Tea Station

Waitstaff, Bartenders & Baristas ($50 per hour per server for 4 hours minimum)

Florist

Personalized Event and Menu Planning
PRESENTATION
We offer two tiers of presentations for y our different meeting or event needs:
CLASSIC PRESENTATION
Served in disposable, custom printed Mangia boxes and eco-friendly kraft trays.
BOARDROOM PRESENTATION
For a 15% extra cost, served in cherry wood boxes or white porcelain platters. Pick-up service included.
BREAKFAST PRIX-FIXE
.
$15.50 PER PERSON – 6 PERSON MINIMUM
individual cups

assortment of fresh baked miniature pastries, served with butter and jam with

low-fat Greek yogurt, gluten-free granola, honey and berries
LUNCH PRIX-FIXE
$22.95 PER PERSON – 6 PERSON MINIMUM
sandwich and side salad of your choice
cookies and brownies tray (2 cookies/pp)
add fruit for extra $4 per person