NYC'S ICONIC GOURMET
EAT IN. TAKE OUT. CATERING.
DELIVERY/PICK UP
FOR INDIVIDUALS AND SMALL GROUPS
Order fresh farm-to-table breakfast, lunch or dinner.
ORDER CATERING
6 PEOPLE MINIMUM
Ideal for corporate events, conferences & special occasions.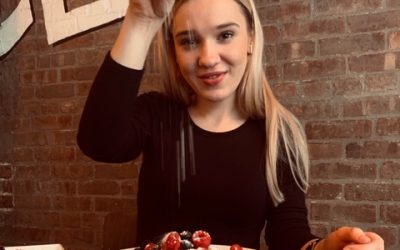 To celebrate International Women's Day, we chose to feature five women at Mangia who make every day better than the last. Read on to see what each of them had to say about female empowerment and everyday inspiration,...
official CATERER 
for 
New York
fashion week
MANGIA 57TH STREET
50 W 57TH ST
NEW YORK, NY, US
BETWEEN 5TH & 6TH
TEL.:  212 582 5882
MONDAY-THURSDAY
STORE 7AM-6PM
DELIVERY 7AM-9PM
FRIDAY
STORE 7AM-6PM
DELIVERY 7AM-6PM
MANGIA 48 MADISON
422 MADISON AVENUE
NEW YORK, NY, US
BETWEEN 48TH & 49
TEL.: 212 644 0422
MONDAY-THURSDAY
STORE 7AM-7PM
DELIVERY 7AM-9PM
FRIDAY
STORE 7AM-7PM
DELIVERY 7AM-6PM
MANGIA 23 FLATIRON
22 W 23RD STREET
NEW YORK, NY, US
BETWEEN 5TH & 6TH
TEL.: 212 647 0200
MONDAY-FRIDAY
STORE 7AM-5PM
DELIVERY 7AM- 9PM