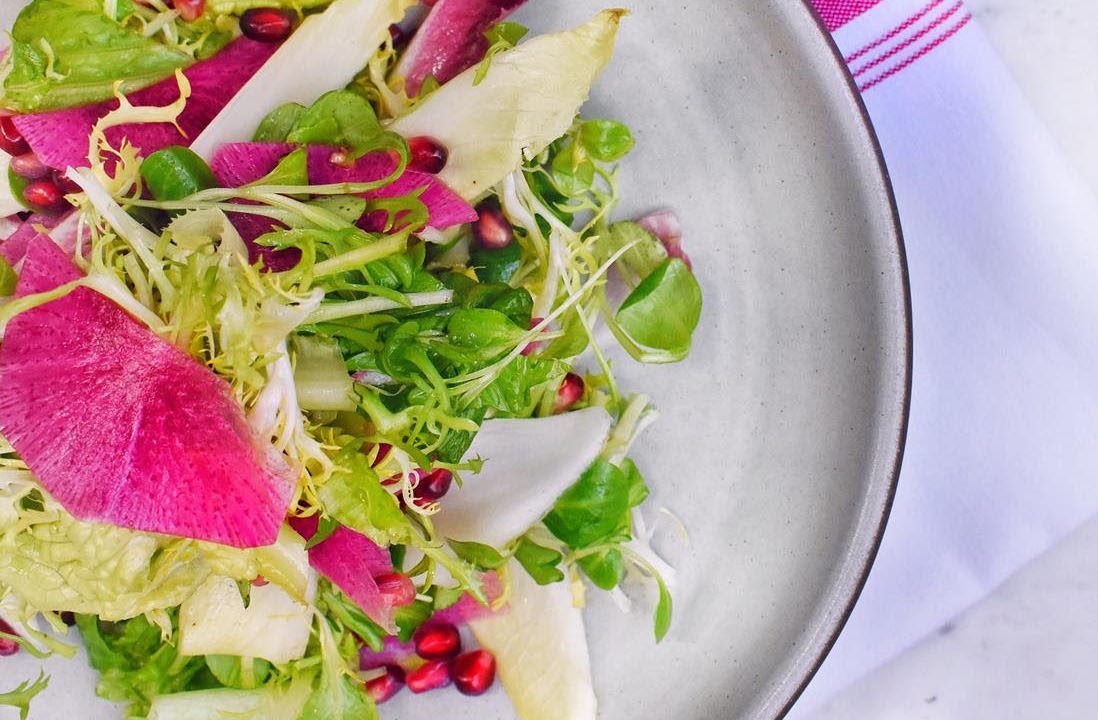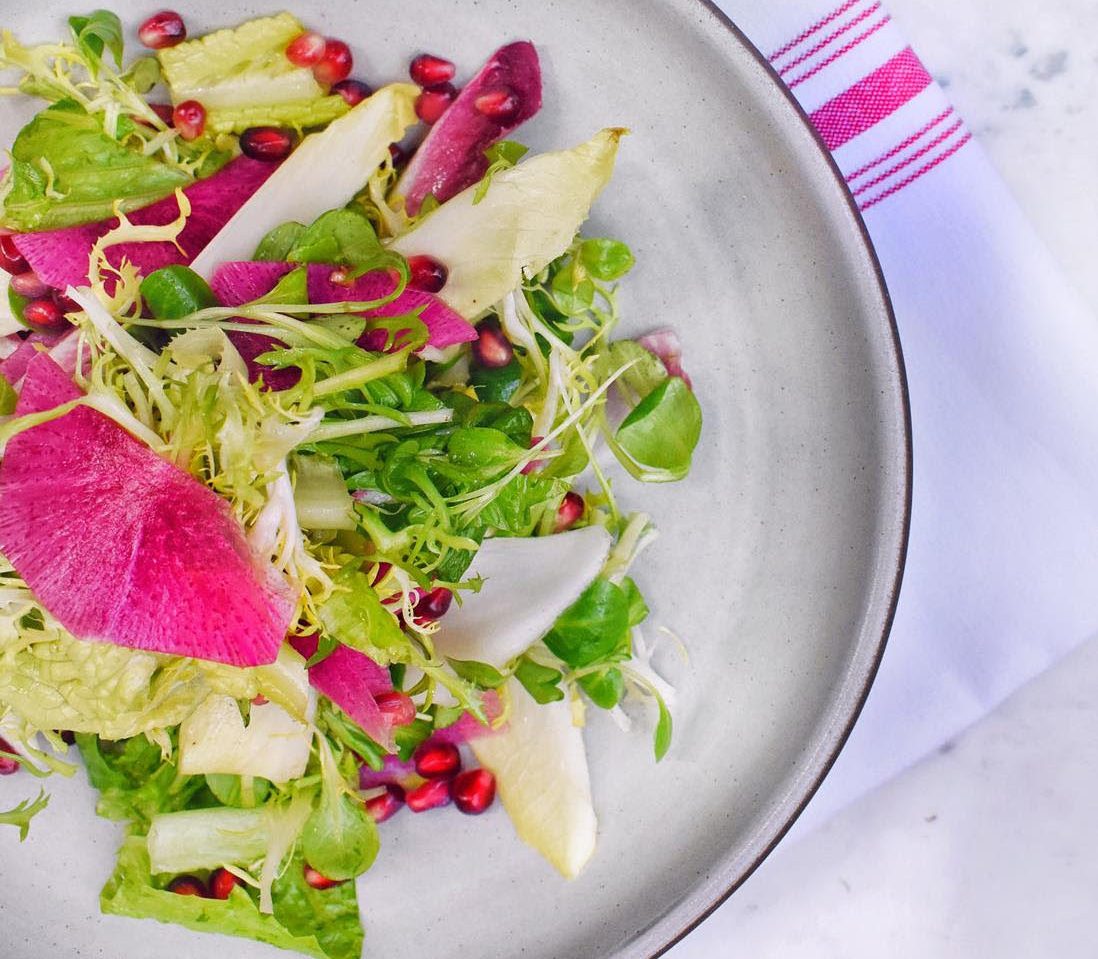 WINTER SALADS TO THE RESCUE
You say tomatoes must be in a salad? Perhaps you're thinking of a typical summer salad. We believe that local, in-season produce should comprise the ingredients of a salad. In the hazy days of July, August, and September that means hoarding the sweet offerings of your vines and nearby gardens. As the weather grows cold, and the trees come bare, it's understandable to resign the salad to memory, and drop it from your arsenal. But doing so deprives you of the sumptuous possibilities of winter produce. We say tomato is always welcome (we are an Italian restaurant after all :), but we want to explore what a salad can be during the holiday and winter season.
Mangia has several excellent seasonal salads on the menu. We will discuss those below, but first..
Let us meditate a moment on the bounty of the recent harvest, and we will discover a wide variety of shapes, colors, and tastes to blend into delicious, proven winners of a salad.
Apples

Beets

Broccoli

Celery

Cabbage

Carrots

Cauliflower

Chicory

Citrus

Fennel

Garlic

Greens

Horseradish

Leeks

Mushrooms

Onions, Shallots

Parsnips

Pears

Persimmons

Pomegranate

Potatoes

Radishes

Sweet Potatoes

Turnips, Rutabaga

Squash
We are proud of our relationships with several farms and producers in New York and nearby states. Among those are Samascott Orchards where we get apples and pears; and Dagele Brothers Farm, where we obtain produce such as cabbage, onions, cauliflower, and other vegetables.
So, you may wonder, is Mangia practicing what it preaches? What kind of work are our chefs doing in the "winter salad space?" The answers are "yes" and "amazing."
BEET SALAD arugula, roasted beets, quinoa, pecans, goat cheese, Dijon mustard vinaigrette.
PEAR TRICOLORE radicchio, endive, arugula, sliced pears,lightly crusted goat cheese,caramelized walnuts, focaccia crisps,walnut vinaigrette.
BROCCOLI CAESAR.  shaved broccoli, green cabbage, parmigiana, Caesar dressing.
KALE.  butternut squash, dried cranberries,toasted almonds, parmigiana, lemon vinaigrette.
SPINACH & APPLE.   spinach, apple, blue cheese,walnuts, citrus vinaigrette.
Thirdly, the salad bar includes much seasonal variety.
And, last but not least,if you visit our restaurant, Casa Mangia,
you will have a chance to taste a wonderful winter salad, as Chef Robert has made a point to innovate with winter produce. Consider the house salad:
CASA MANGIA SALAD.  red and yellow endives, romaine lettuce, watermelon raddish, pomegranate, olive and lemon dressing.
As we have learned, salad is not to be forgotten during the winter, but rather, embraced as a means to liven up a meal, brighten a day, and assure that you and your guests intake the proper variety of vitamins and nutrients. We are delighted that our salads can nourish you and inspire your own creations. Keep in mind, you can get a Mangia salad delivered to you, or you can browse the salad bar at one of our three locations, or you can see what is new at Casa Mangia, our fine dining upstairs at our flagship location on 57th Street.