Lunchtime is flavorful when Mangia is catering. For over four decades, New Yorkers have turned to Mangia for the best office lunch options. The iconic restaurant, known for its sustainable catering, specializes in farm-to-table food at a reasonable price that tastes amazing. In addition to great-tasting food, all Mangia's offerings are fresh and made-to-order in their seven kitchens in Manhattan and close to corporate offices, making Mangia the ideal choice for office lunch.
Discover Lunch Boxes at Mangia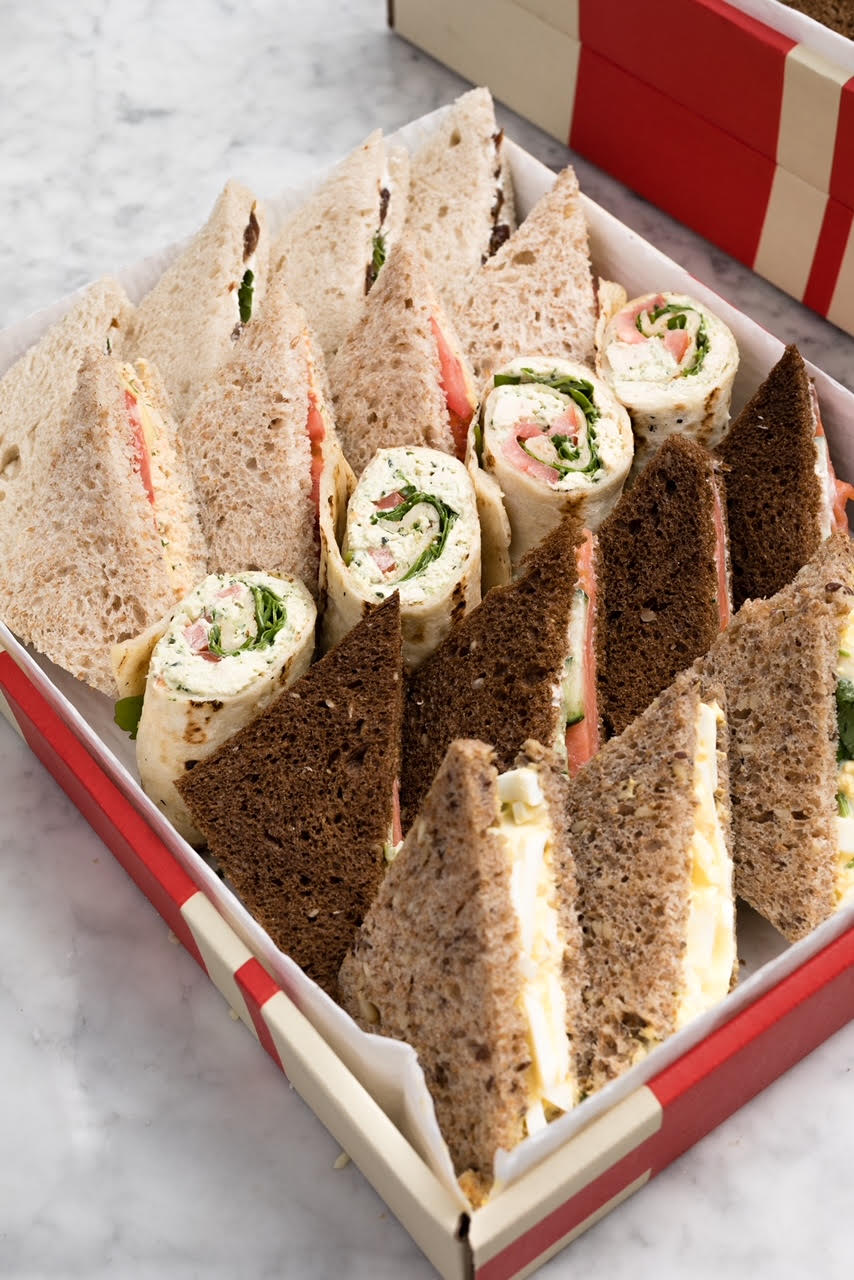 The extensive Mangia menu offers an array of delectable choices that are made of the finest ingredients for a range of dietary requirements. Enticing alternatives include their famous Mangia lunch boxes, salads, entrées, and sandwich trays. Each tasty sandwich is packed with goodness. From the Tuscan Kale and Avocado to the Smoked Turkey Breast, to the Basil Parmigiano Chicken Salad to name a few, the sandwiches are heavenly. They also provide a cost-effective and convenient Prix-Fix lunch that includes a sandwich of choice, side salad of choice, cookies and brownies tray, and an additional fruit option, which is extremely popular.
Mangia's team is excited to work with businesses, and their dedicated specialists will assist clients in designing all their menus and rotating options to maintain variety. Likewise, Mangia's catering specialists work with corporate budgets to meet office catering needs, and they take into account all dietary restrictions and label their offerings accordingly.
Mangia, who is always on the forefront of sustainability, is also an innovator and leader in lunchtime meal packaging. Mangia's food is served in environmentally friendly and sustainable packaging, and their zero-food waste philosophy is at the heart of their organization. From the exemplary Mangia bistro bag to their support for local and sustainably sourced farmers and suppliers to their compostable cutlery, Mangia's principles and core values are based on operating with an environmental consciousness across all their business.
When it comes to lunchtime, Mangia is the best choice for the office. Aside from their mouthwatering menu selection, sustainable farm-to-table philosophy, and convenient catering alternatives, serving lunch is stress-free because their delivery team will set up the food for presentation. When Mangia handles the catering, lunch is simple and delicious.