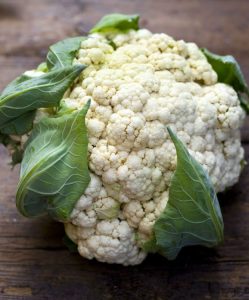 Cauliflower is a wonderful pickling vegetable because it holds its shape and texture well in the vinegar brine. Weeks will pass and there will still be a tangy crunch waiting for you in the jar. That said, this recipe serves as a great base for any quick pickle; feel free to throw in different vegetables—carrots, green beans, bell peppers, and okra are lovely additions.
3 cups distilled white vinegar
1 cup of sugar
6 red chiles
2 tablespoons kosher salt
3 cups cauliflower florets cut into 1 1/2-to-2 inch pieces
In a large saucepan, combine the vinegar, sugar, chiles, and salt and bring to a boil over medium-high heat. Pack the cauliflower into the sterilized canning jar and pour the hot vinegar over it. Let cool to room temperature, then cover and refrigerate for at least 2 days before eating. The pickled cauliflower will keep for up to 2 weeks in the refrigerator.