Try This Recipe For Party-Perfect Red Velvet Cake 
This beautiful special occasion cake is just what you need for your next party. Wow all your guests with a stunning layer cake in a rich red color, and impress them even more when you tell them you made it yourself!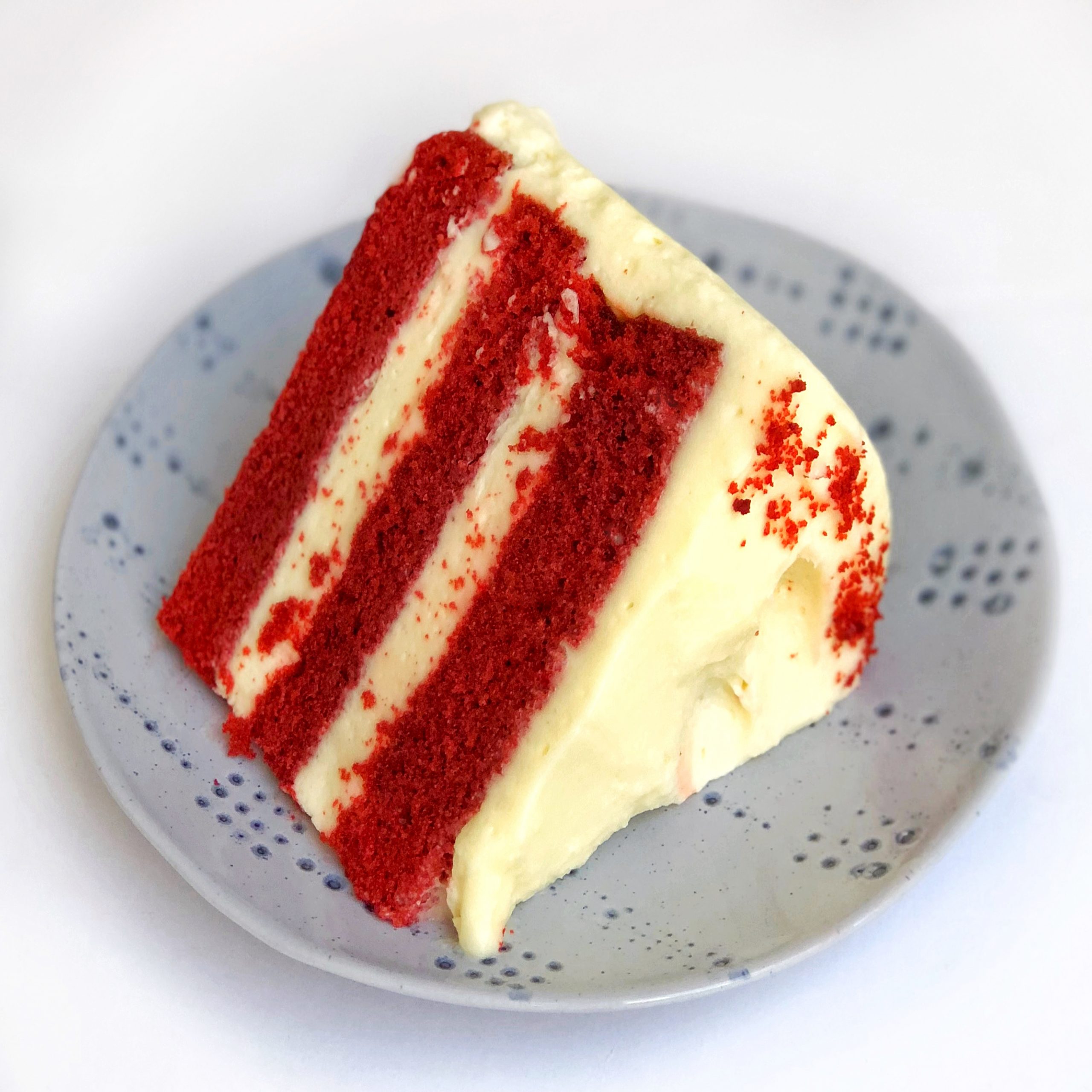 Red Velvet Cake 
Makes one 9-inch cake 
Ingredients: 
250 g. cake flour 

½ tsp. salt 

15 g. unsweetened cocoa powder 

113 g. butter, softened 

300 g. sugar

2 eggs 

2 tsp. vanilla extract 

1 cup buttermilk 

2 Tbsp. liquid red food coloring 

1 tsp. white vinegar 

1 tsp. baking soda 

227 g. cream cheese, softened 

227 g. mascarpone cheese

115 g. powdered sugar 

1 ¼ cups heavy whipping cream 
Steps: 
Preheat oven to 350 degrees. Grease two 9-inch cake pans with nonstick cooking spray or coat with butter. Line the bottom of the pans with parchment paper. 

In a large bowl, sift together the flour, salt, and cocoa powder. 

In the bowl of a stand mixer, beat the butter and sugar on medium speed until light and fluffy. Add the eggs and 1 teaspoon of the vanilla extract and beat until combined. 

In a bowl, whisk together the buttermilk and red food coloring. Turn the mixer to low speed and add one third of the flour mixture, beating until fully incorporated. Then, add half of the buttermilk. Add another third of the flour mixture and then the rest of the buttermilk. Finish with the last of the flour, making sure to beat until the ingredients are fully incorporated in between each addition. Scrape down the sides of the bowl as necessary. 

In a small cup, combine the vinegar and baking soda. Once the mixture begins to fizz, quickly fold it into the cake batter. 

Divide the batter evenly between the two cake pans. Bake for about 25 minutes, or until a toothpick inserted into the center of the cake comes out clean. 

While the cake cools, make the cream cheese frosting. In the bowl of a stand mixer, beat the cream cheese and mascarpone until smooth. Add the powdered sugar and the remaining teaspoon of vanilla extract and beat on medium speed until light and fluffy. 

In a separate bowl, beat the whipping cream until stiff peaks form. Gradually add the cream into the cream cheese mixture until smooth and spreadable. 

To assemble the cake, place one layer on a serving plate. Spread with a layer of frosting and then place the second cake layer on top. Frost the top and sides of the cake.