Get Ready For Summer With This Mixed Berry Galette Recipe from Mangia
Summer is slowly but surely coming, and there's no better way to welcome the season than with fresh summer berries. This elegant galette is the perfect way to spotlight beautifully ripened strawberries, blueberries, raspberries, and blackberries. After you mix the berries with sugar, make sure to let them rest in a bowl so all the delicious natural flavors shine through as the berries' juices are released. Everyone will love this simple, rustic recipe, especially the flaky, buttery crust.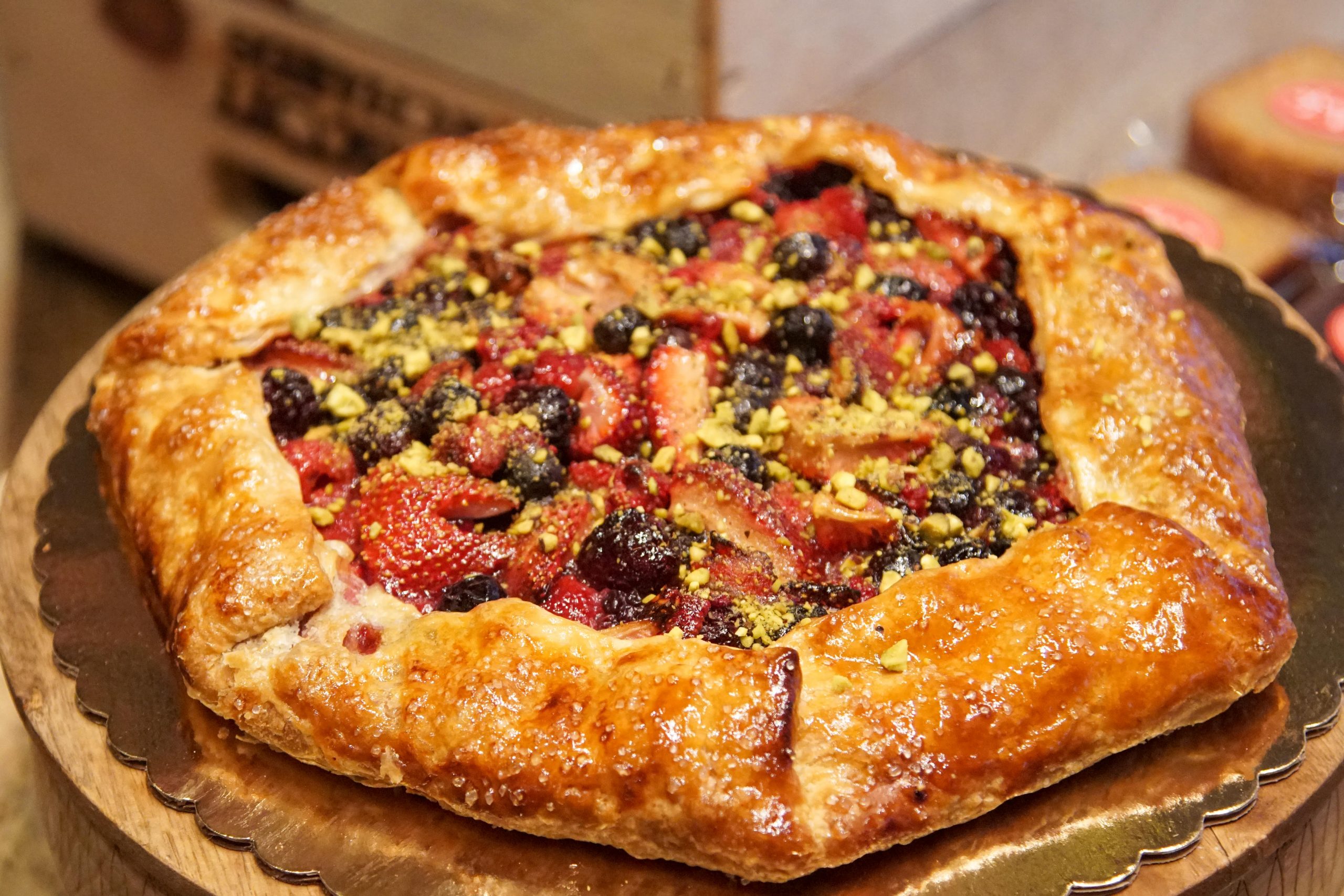 Mixed Berry Galette
Makes one 9-inch galette
Ingredients:
250 g. all-purpose flour
5 g. salt
160 g. sugar
150 g. butter, chilled and cut into small cubes
60 ml water
5 g. vinegar
800 g. mixed berries, like strawberries, blueberries, raspberries, and blackberries
1 ½ Tbsp. cornstarch
1 ½ Tbsp. lemon juice
1 egg
2 Tbsp. milk
Turbinado sugar for garnish
Galette Recipe Steps:
Preheat the oven to 425 degrees.
Combine the flour, salt, and 10 grams of the sugar in a food processor. Pulse a few times to incorporate all the dry ingredients. Add the butter and pulse until pea-size crumbs start to form. Add water and vinegar and pulse until the dough starts to come together.
On a floured work surface, form the dough into a ball and press it into a flat disk. Wrap in plastic and chill in the fridge for at least 10 minutes.
In a large bowl, combine the mixed berries, cornstarch, lemon juice, and remaining 150 grams of sugar. Let the berries sit for at least 10 minutes.
Remove dough from the fridge and transfer to a floured work space. Roll the dough out into a 13-inch circle. Pile the berry mixture into the center of the dough, leaving 2-3 inches of dough around the berries. Fold the edges of the dough up over the filling, making a hexagon shape with six straight edges.
In a small bowl, whisk together the egg and milk. Brush the edges of the galette with a light layer of egg wash. Be careful not to use too much, because the crust will burn.
Sprinkle the dough with turbinado sugar and transfer the galette to the oven. Bake for about 25 minutes, or until the filling is bubbling and the crust is golden brown.
Remove from the oven and place on a wire rack to cool. Serve slightly warm or at room temperature.