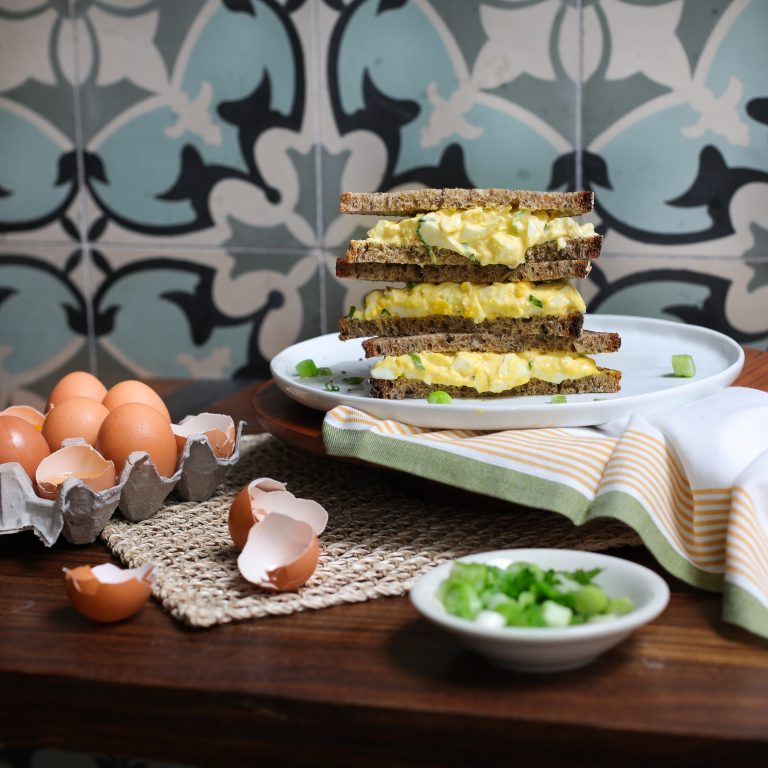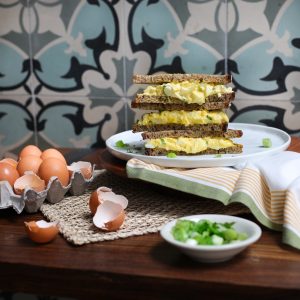 For over 35 years, we have been passionate about our food! We continue to preserve the right of all of our customers to know where their food comes from and we urge all our clients to embrace our philosophy about healthy eating with respect to Mother Earth.
We constantly look for new product items, organic produce and natural ingredients. We travel to sustainable, local farms and choose to work with small family businesses over big conglomerates.
Today's feature consists of Mangia's new egg salad Panini and a little story about the quality farm fresh cage free eggs from Maple Meadow Farm in Vermont.
Maple Meadow Farm is family owned and operated by George E. & Jackie Devoid, the second generation of Devoids. The third generation, their daughter Jen and her husband George are also part of the family farm. They take great pride in providing a quality shell egg and a great customer service. Having 65,000 hens laying eggs in their barns, by Vermont standards, this is very large operation but by national standards very tiny as they compete for market space with farms that have millions of hens.  Being small though, allows them to remain family operated, focused on the product and their clients.They recently converted one of our storage barns to a new, , cage-free home for 6,000 hens. The hens have free run of the whole barn. This state-of-the-art facility is equipped with plastic, mesh-covered raised platforms where the hens walk.
Maple Meadow Farm is the only egg farm in Vermont to offer all natural cage free eggs.
Quantities are limited and Mangia is proud to offer their high-quality products to New Yorkers.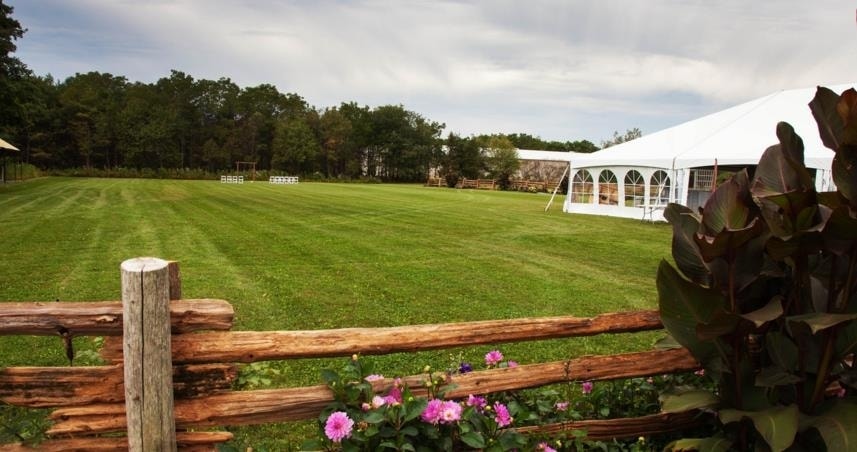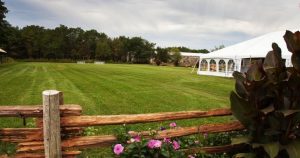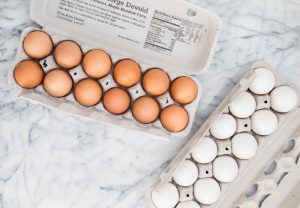 #YouarewhatyouMangia ♡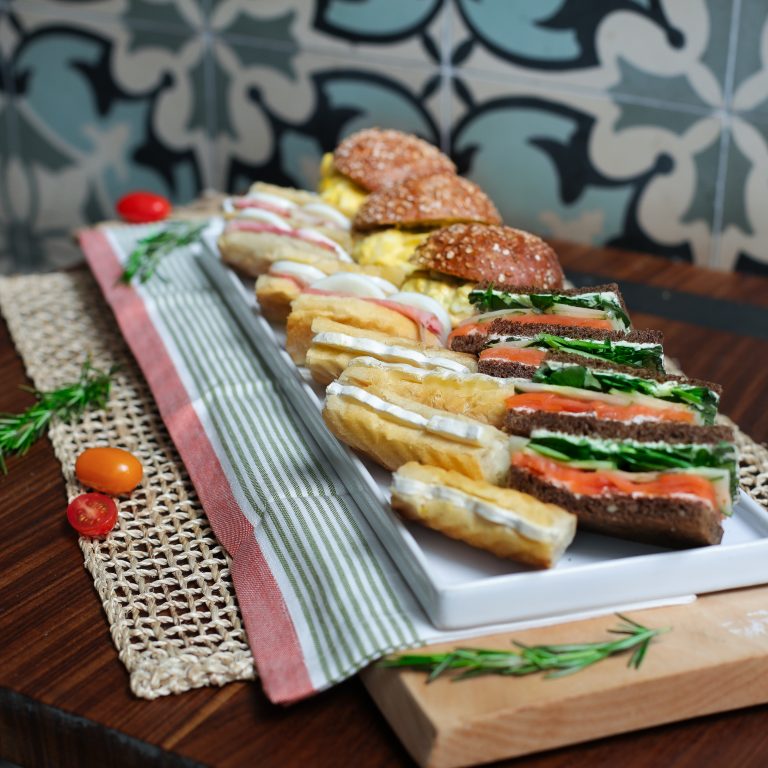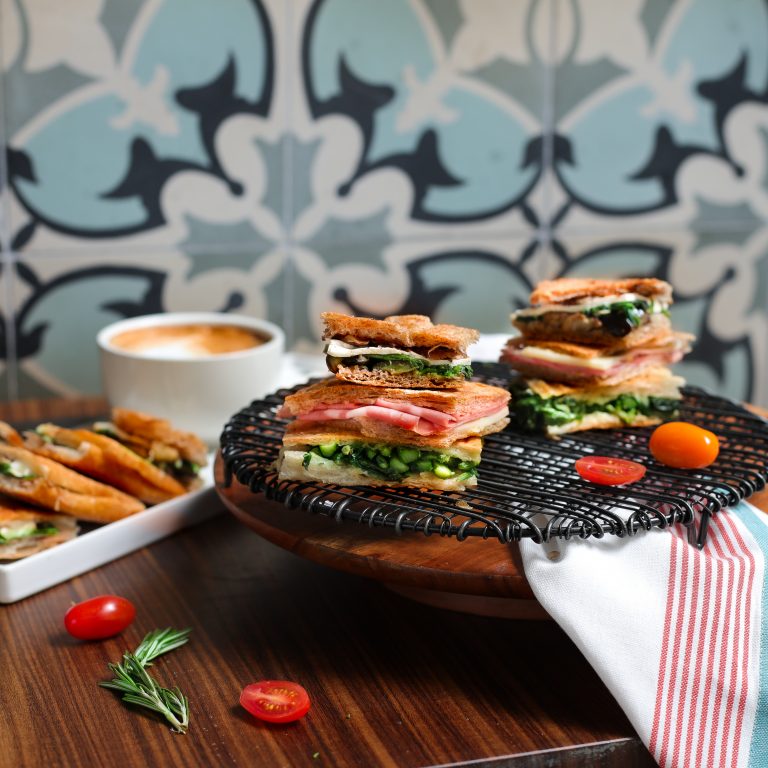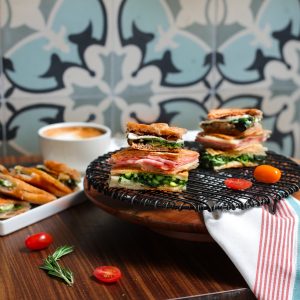 Explore all our new menu item as listed below or find them on our online ordering platform at mangia.nyc:
LUNCH BOX PANINI
CAMPO: with roasted fennel, asparagus, spinach, black pepper mayonnaise, herb mayonnaise on pizza Bianca
CONTADINO: with fresh mozzarella, sautéed rapine, roasted eggplant, shiitake mushrooms, black olive tapenade on whole wheat pizza bianca bread
CUBANO: with Cuban style slow roasted pork, ham, swiss cheese, pickles, romaine, mustard on pizza bianca bread
MORTADELLA: with provolone, mayonnaise on whole wheat pizza bianca bread
PORCHETTA: with Italian cured roast pork, fontina cheese, baby kale, tomato, chipotle aioli on whole wheat pizza bianca bread
LUNCH HOT SANDWICHES
CHICKEN PESTO: with roasted tomatoes, parmigiano, pesto on rosemary ciabatta
CHICKEN PARMESAN: provolone, tomatoes sauce on ciabatta bread
TELERA: with grilled chicken, pepper jack cheese, tomatoes, avocado, chipotle aioli on telera bread
TUNA MELT: with Swiss cheese, avocado, tomatoes, red onions on toasted rye bread
GRILLED FLANK STEAK: with mozzarella, avocado, tomatoes, red onions and chipotle aioli on rosemary ciabatta
LUNCH  PANINI
CAMPO: with roasted fennel, asparagus, spinach, black pepper mayonnaise, herb mayonnaise on pizza Bianca
CONTADINO: with fresh mozzarella, sautéed rapine, roasted eggplant, shiitake mushrooms, black olive tapenade on whole wheat pizza bianca bread
CUBANO: with Cuban style slow roasted pork, ham, swiss cheese, pickles, romaine, mustard on pizza bianca bread
FRESH MOZZARELLA: with tomatoes, basil, olive oil on ciabatta 100 gr
HAM & BRIE: with tomatoes, watercress on baguette
HARRISA CHICKEN: with grilled chicken, caramelized onions, romaine, chipotle aioli on walnut raisin bread
MANZO: with beef short ribs, horseradish cream, sharp cheddar, caramelized onions on ciabatta
MORTADELLA: with provolone, mayonnaise on whole wheat pizza bianca bread
PORCHETTA: with Italian cured roast pork, fontina cheese, baby kale, tomato, chipotle aioli on whole wheat pizza bianca bread
LUNCH SANDWICH
ROASTED VEGETABLES: peppers, eggplant, zucchini, tomato, artichoke hearts, black olive tapenade on Tuscan flat bread
EGG SALAD: cage free eggs from upstate Maple Meadow Farm on 7 grain bread
FRESH MOZZARELLA: tomatoes, basil, black pepper, olive oil drizzle on ciabatta bread
SMOKED SALMON: Norwegian smoked salmon, cucumber, romaine, horseradish cream, cream cheese on black bread
TUNA SALAD: albacore tuna, romaine lettuce, tomatoes, watercress on whole wheat sourdough bread
ROASTED TURKEY BREAST: cranberry chutney, romaine lettuce, black pepper mayonnaise on brioche roll
SMOKED TURKEY BREAST: cucumber, watercress, herb mayonnaise on black bread
SALTIMBOCCA: grilled chicken breast, prosciutto, fontina, sage, basil pesto on ciabatta
HERB ROASTED CHICKEN: watercress, tomatoes, herb mustard on Tuscan flat bread
BASIL PARMIGIANO CHICKEN SALAD: roasted chicken, basil parmigiano dressing, watercress, tomatoes on baguette