Make Mangia's Favorite Cream Cheese Brownies 
These fudgy chocolate brownies are swirled with cream cheese for a beautiful marbled look. But it doesn't just look pretty—those swirls taste as rich and creamy as a classic New York-style cheesecake. It's like getting two desserts in one!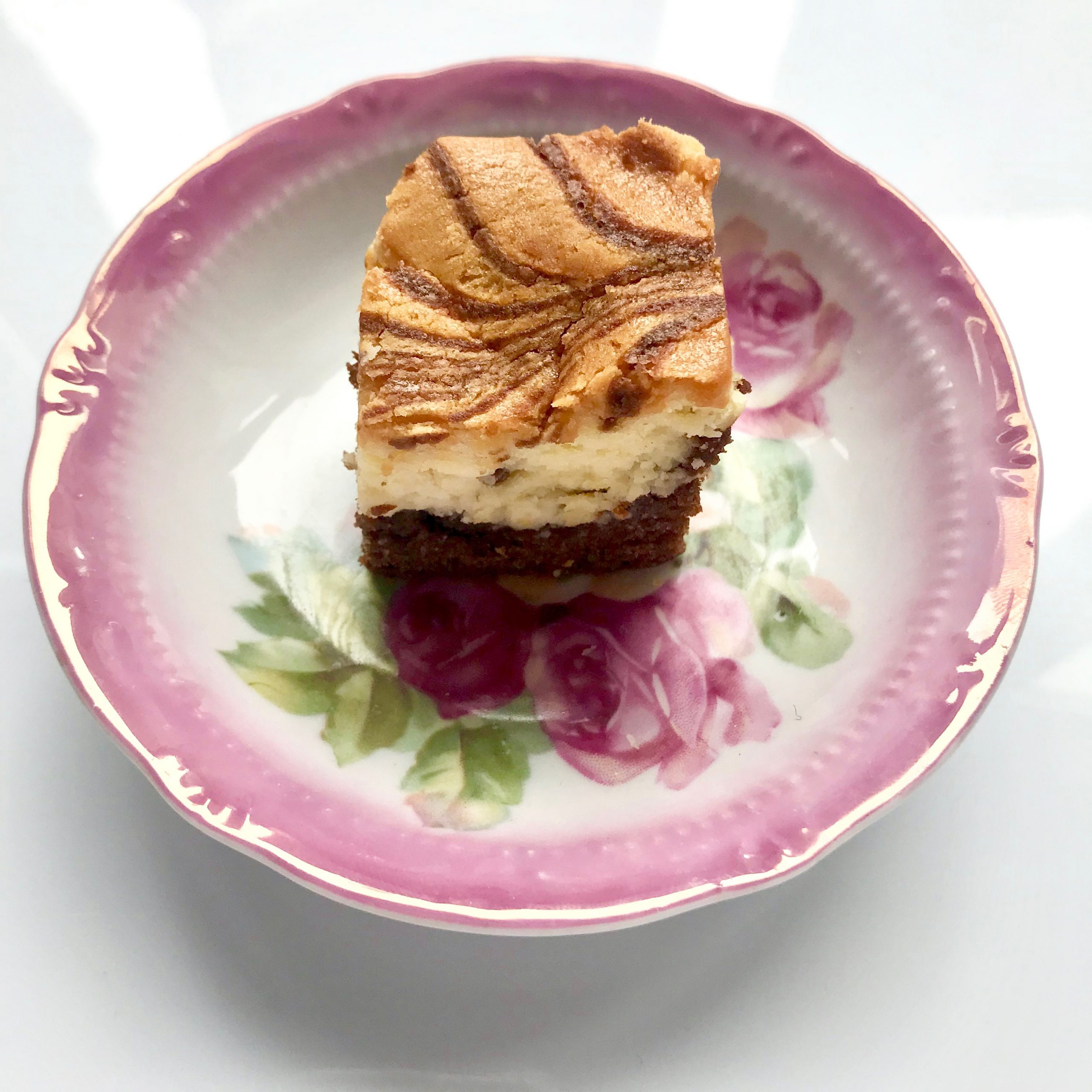 Cream Cheese Brownies 
Makes about 12 brownies 
Ingredients: 
128 g. butter, melted 

300 g. sugar 

4 eggs 

128 g. all-purpose flour 

85 g. unsweetened cocoa powder 

3 tsp. vanilla extract 

½ tsp. salt 

½ tsp. baking soda 

227 g. cream cheese, softened 
Steps: 
Preheat oven to 350 degrees and spray a baking pan with nonstick cooking spray or coat with butter. 

In a large bowl, mix together butter and 256 grams of the sugar until smooth. Add three of the eggs and whisk until combined. Add flour, cocoa powder, 2 teaspoons of vanilla, salt, and baking soda and mix until combined. 

In the bowl of a stand mixer, combine the cream cheese with the remaining sugar, egg, and vanilla. Beat on medium speed until smooth. 

Pour ¾ of the brownie batter into the prepared pan. Spread cream cheese mixture on top and then add the remaining batter on top in spoonfuls. Use a toothpick or fork to gently swirl the batter. 

Bake for 30-35 minutes, or until a toothpick inserted into the center comes out clean. Let cool before cutting into squares.