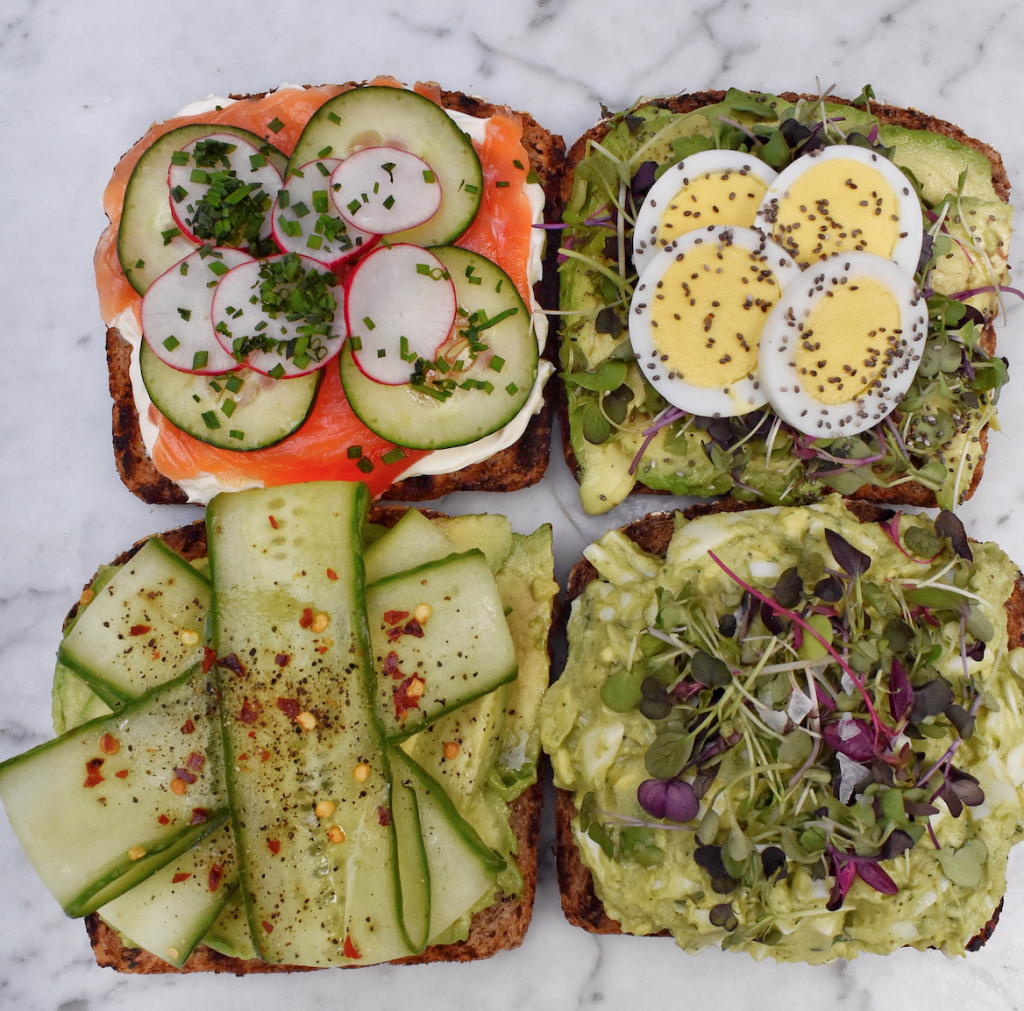 Our Tartines are NYC Famous
We all love toasted freshly baked bread (okay, maybe not all but most of us 😊). But have you ever tried our Zagat recommended MANGIA tartines? Do you know what is it that makes them so popular? They have gained so much fame recently, that even The New York Times and Washington Post have published multiple articles about them!
What is a Tartine?
Tartine literally translates in French as a "slice of bread". Sounds simple, right? But, as we all know, the French are all about fashion and being innovative and that includes food! Their open-faced sandwiches (A.K.A tartines) can be described as stylish, fun, and easy to make at the same time.
In the heart of New York City, Mangia followed the example because we believe our customers deserve the best options available!
Here is what you need to make Mangia's Avocado & Egg Tartine:
2 slices of whole wheat bread
Ripe avocado
Hardboiled egg
Microgreens
Chia seeds
Lemon juice
Olive oil

Fresh Ingredients
Toast bread and sprinkle it lightly with olive oil.
Slice avocado, place it on the bread and sprinkle it with olive oil and lemon juice.
Top it with microgreens, sliced hardboiled egg, and chia seeds.
Enjoy!
Our tartine selection includes Avocado & Cucumber, Avocado Egg Salad, Avocado & Egg, and Wild Smoked Salmon. Whether you are hosting a party or just want to have a healthy breakfast or lunch, we are here for you! Stop by one of our Mangia locations or call our catering specialists to assist you at 212 582 5882!