Hot chocolate is soul food-warming for both body and mind. And when it's cold outside, it is my go-to beverage, the perfect chilly weather treat. To add richness and a good amount of depth, I've added a touch of Nutella for its dreamy hazelnut flavor, and to finish, I top it off with a generous serving of freshly whipped cream.
FOR THE WHIPPED CREAM
1/2 cup heavy cream, chilled
1 tablespoon confectioners' sugar
1/2 teaspoon vanilla extract
FOR THE HOT CHOCOLATE
1/4 cup sugar
1/3 cup unsweetened cocoa powder, plus extra for finishing
Pinch of salt
4 cups of milk
1/4 cup Nutella
1/2 teaspoon vanilla extract
To make the whipped cream, pour the chilled heavy cream into a bowl and add the confectioners' sugar and vanilla. Using an electric mixer or whisk, beat the cream into soft peaks; do not overbeat. The cream can be made ahead of time and kept covered in the refrigerator for up to 1 day.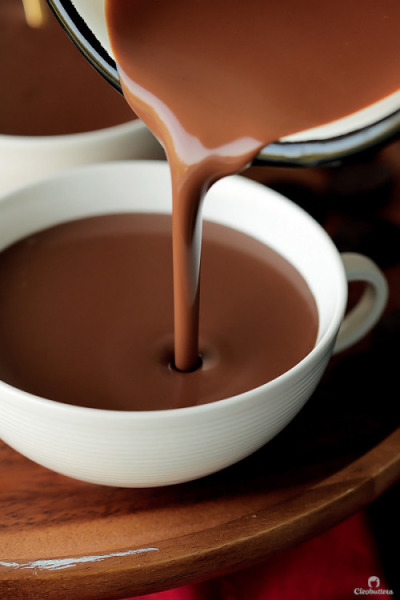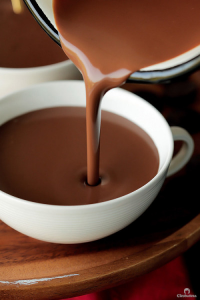 To make the hot chocolate combine the sugar, cocoa powder, and salt in a small bowl. In a medium saucepan, heat the milk over medium-low heat until it starts to simmer. Whisk the Nutella until well combined, then slowly add the cocoa mixture until smooth. Stir in the vanilla.
To serve, pour the cocoa into 4 mugs and top each off with the whipped cream and dusting of cocoa powder.