At Mangia, we love to incorporate the holidays into our stores and onto our menus. Halloween is one that we get to have a lot of fun with! We even like to change our table displays the week of Halloween from something a little less traditional "fall" and turn it into something a little more spooky!
At each of our locations you'll find an assortment of homemade Halloween pastries. MANGIA bakes fresh daily at our flagship 57th street location. Each year our Pastry Chef, Wilson Morocho dazzles our customers with an unexpected, and wickedly good pastries.
Holiday Treats
This year one of our favorite sweet treats are the Mummy Cherry Tarts and Mini Ghost Cupcakes. After speaking with Wilson, he explained these are both easy treats to replicate in your own kitchen. By using a round pastry tart and strips of pie dough you can create a mummy face by placing the dough asymmetrically across the tart, and use pre-made candied eyes or dark and white chocolate in a fine pastry tip. To make the ghost, use a wide-mouth round pastry tip with meringue, and dark chocolate in a fine pastry tip for the eyes.
Spooky Treats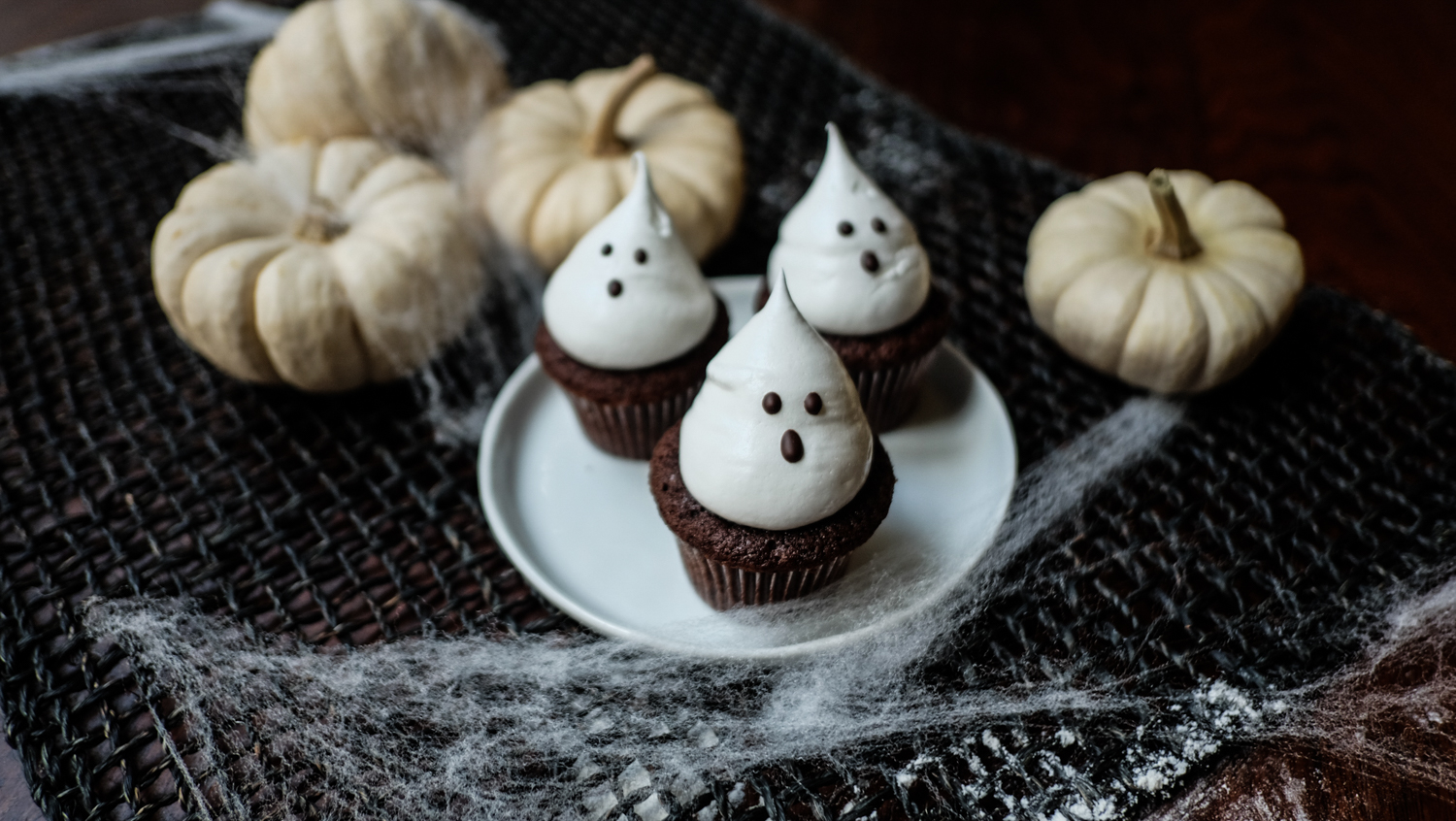 We also introduced new French Macaron flavors; pumpkin and dark chocolate. If you've never tried our French Macaron's you are missing out. We think they compete with some of the best pâtisseries in New York. (alright, we might be biased, but don't take our word for it!)
Come in this week to pick up some of the limited edition Halloween treats, or order place an order for your office party today.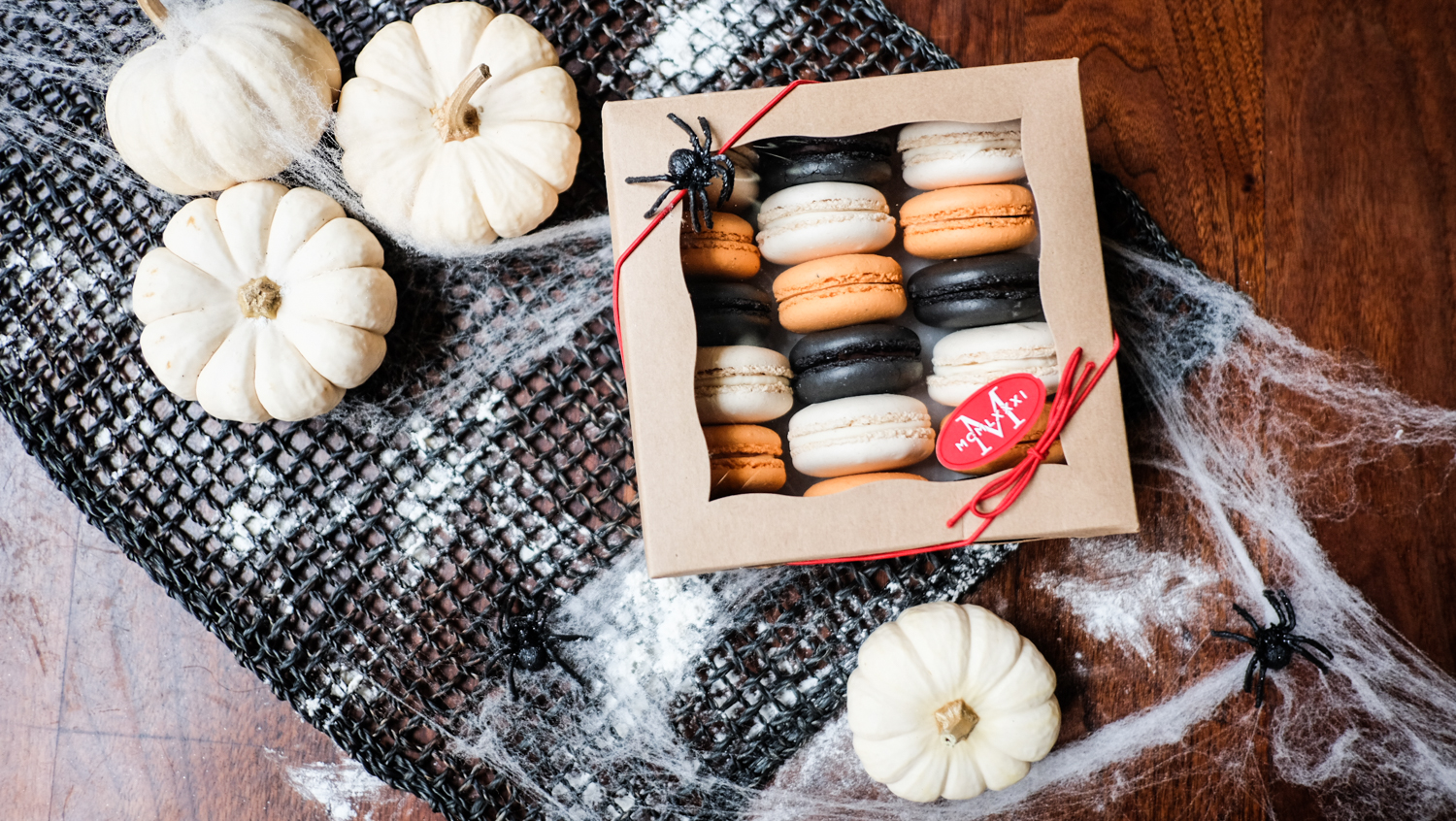 Stay updated with live feeds from the bakery on our Instagram stories.