Legend has it that the very rare four leaf clover represents good luck. Each leaf of the clover represents faith, hope, love, and luck. Even if you're not Irish, you can still indulge in the spirit of the holiday, which is widely celebrated in the city. A quick and festive dessert is the MANGIA Shamrock Ganache Dipped Sugar Cookie. This dessert is very easy to bake and can become a holiday tradition. Also, if you're feeling lucky try out our recipe and if not every MANGIA location has them on hand or order online. Share the luck with your family and friends!
Sugar Cookie Recipe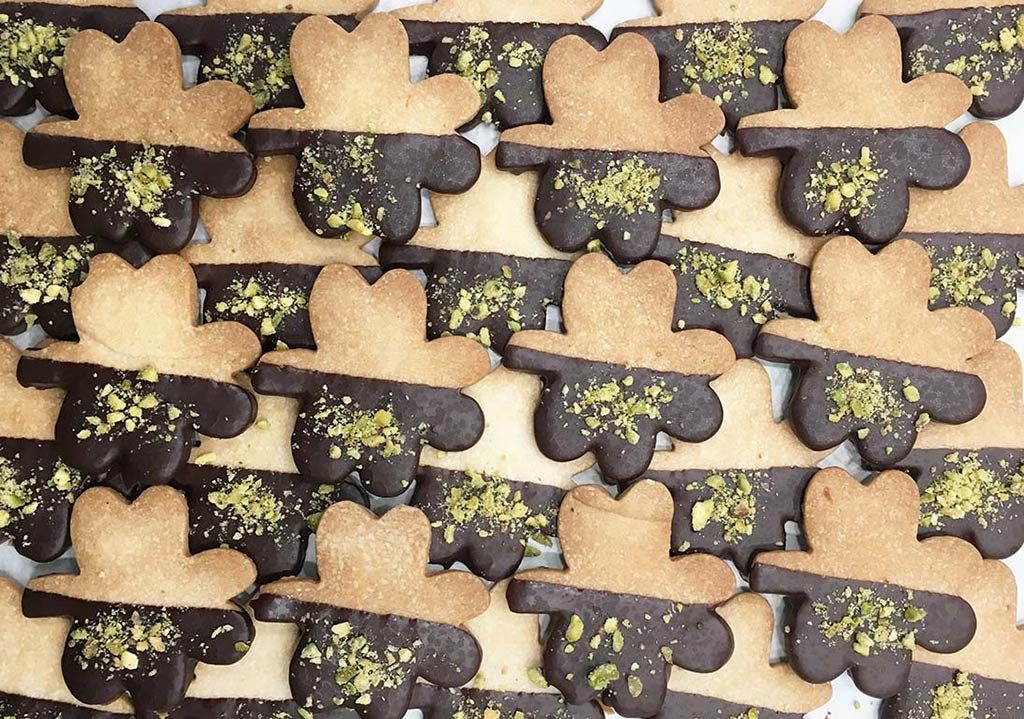 INGREDIENTS
2 cup powder sugar
2 cup of unsalted butter
4 large eggs
1 1/2 teaspoon baking powder
5 cup all purpose flour
1 teaspoon salt
1 vanilla extract
2 cup chocolate chips
1 cup heavy cream
1/2 cup of chopped pistachios
PREPARATION
Sugar Cookie
In a large bowl, cream together butter and sugar until smooth
Beat in eggs and vanilla
Stir in the flour, baking powder, and salt
Cover, and chill dough for at least one hour
Preheat oven to 400 degrees F
Roll out dough on floured surface 1/4 to 1/2 inch thick
Cut into four-leaf shape
Place cookies 1 inch apart on un-greased cookie sheets
Bake 6 to 8 minutes in preheated oven
Cool completely
Ganache
In a small pot, bring the cream to a low simmer
Remove from heat and stir in the chocolate chips with a wooden spoon until fully incorporated
Dip half of each cookie into the ganache and set on parchment paper to dry
Top with crushed pistachios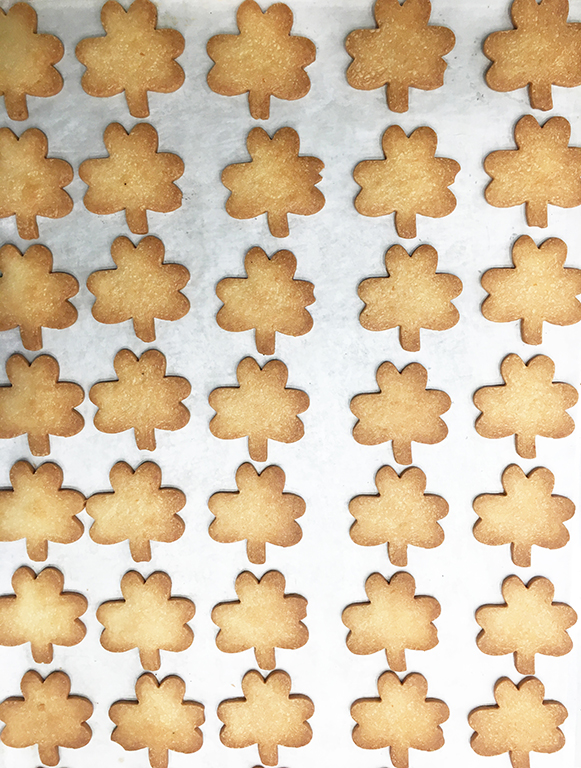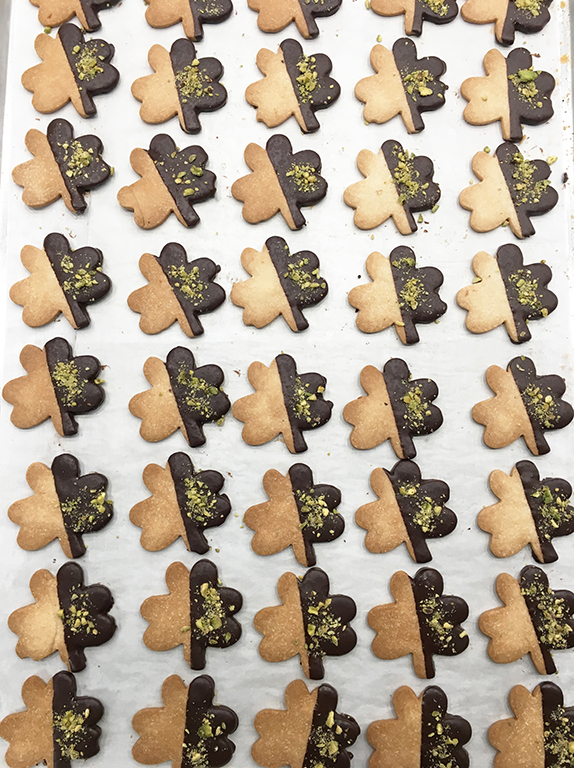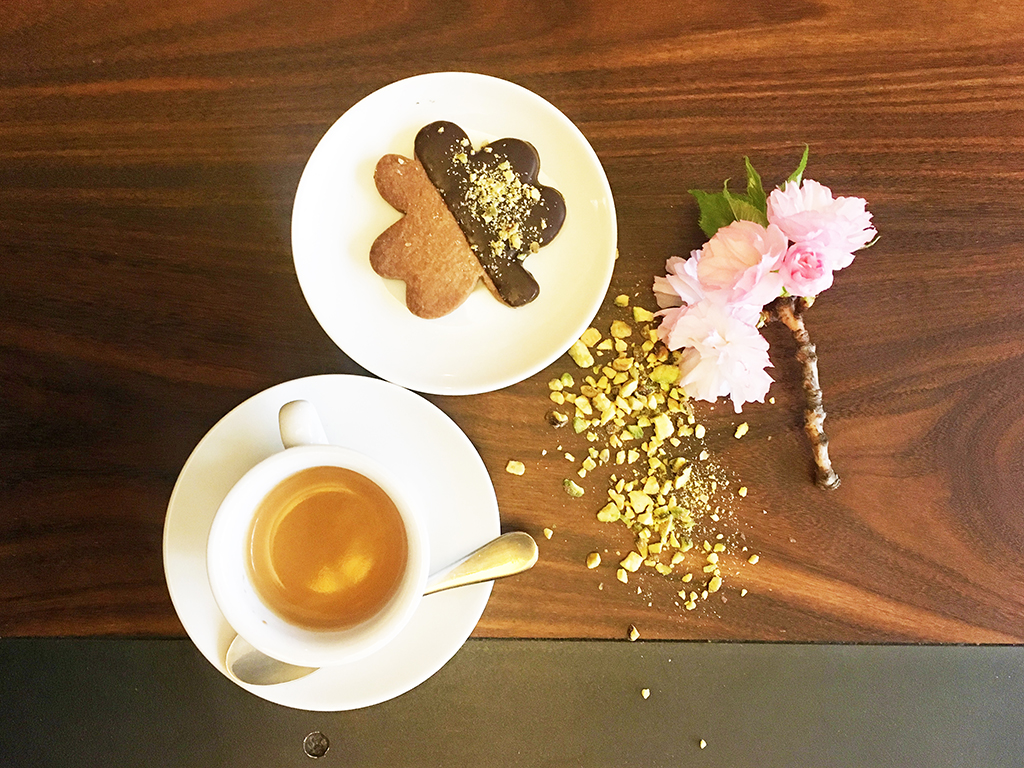 However, if you do entertain the thought of baking feel free to tag us on social media so we can see your creation. Therefore, we will post our favorite sugar cookie creation.