Conquer Your Bread Fears With This Easy Fig And Walnut Loaf Recipe 
Inspired by Italian bisciola, this simple but delicious fig and walnut loaf will be the easiest bread you've ever made—no starter or proofing required! Bisciola, also called biscieùla, pan di fich, panun, or panettone valtellinese, is a sweet bread from Valtellina, a picturesque valley in the Italian Alps. Often made with dried fruits, like raisins or figs, this version can be made with fresh figs that are slightly overripe. Using overripe figs for this recipe will make a loaf that has a strong, sweet flavor that pairs beautifully with the warm notes of cinnamon and nutmeg and the crunch of walnuts. Try serving it with cheese and prosciutto as an aperitivo or enjoy a slice with a spread of fig jam for a sweet treat.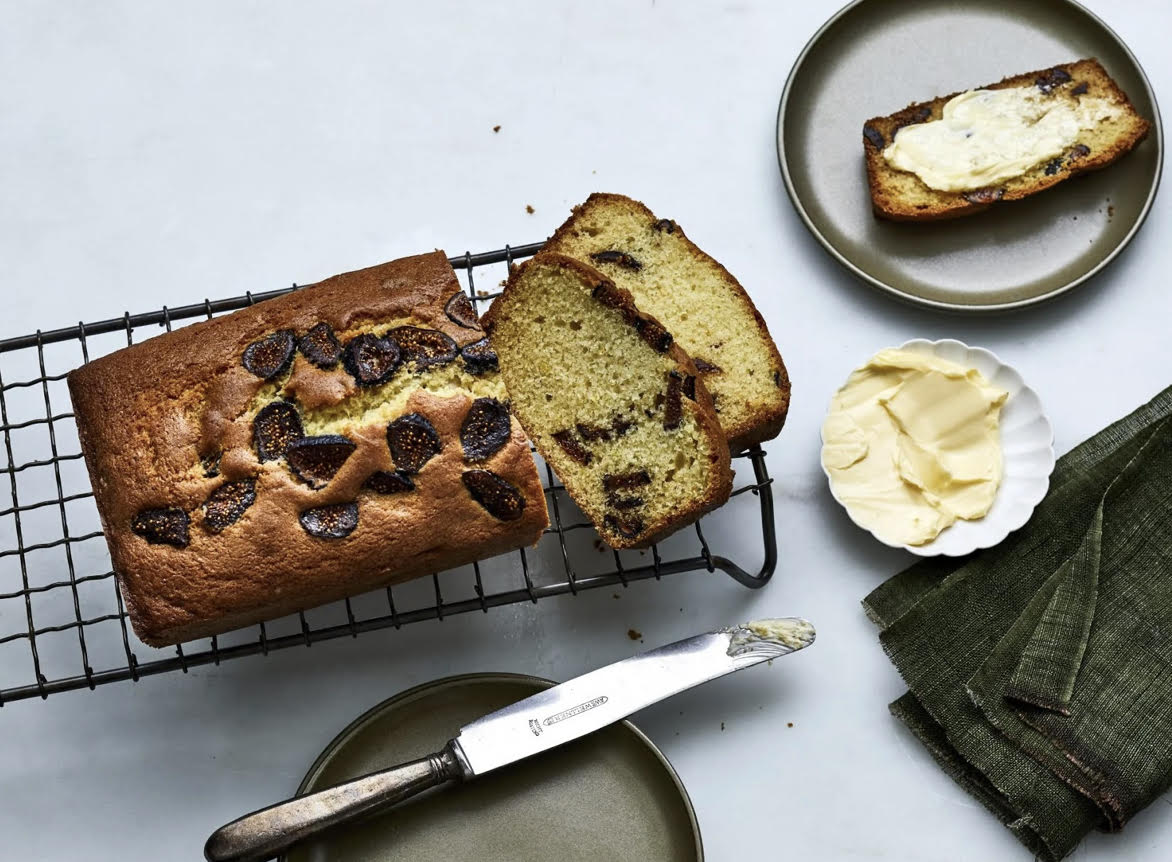 Fig and Walnut Loaf – enjoy the simple recipe from Mangia
Makes one loaf 
Ingredients:
200 g. butter
200 g. brown sugar
4 eggs
200 g. all-purpose flour
2 tsp. baking powder
¼ tsp. salt
1 tsp. cinnamon
¼ tsp. nutmeg
5 small figs, chopped into small chunks
100 g. walnuts, roughly chopped
Steps:
Preheat the oven to 325 degrees. 

Combine the butter and brown sugar in the bowl of a stand mixer. Beat on medium speed until light and fluffy, about 8-10 minutes.

While the butter and sugar are mixing, combine the flour, baking powder, salt, cinnamon, and nutmeg in a small bowl. 

When the butter and sugar has become fluffy, add the eggs. Beat until combined. 

Change the mixer speed to low and add the bowl of dry ingredients. Beat until all the flour is incorporated, stopping occasionally to scrape the sides of the bowl. 

Mix in the figs and walnuts. Spray a 4×8-inch loaf pan with nonstick cooking spray or coat the pan with butter. Transfer the batter into the pan and bake for about 35 minutes. Test by inserting a toothpick into the center of the loaf. The loaf is ready to come out of the oven when the toothpick comes out clean.