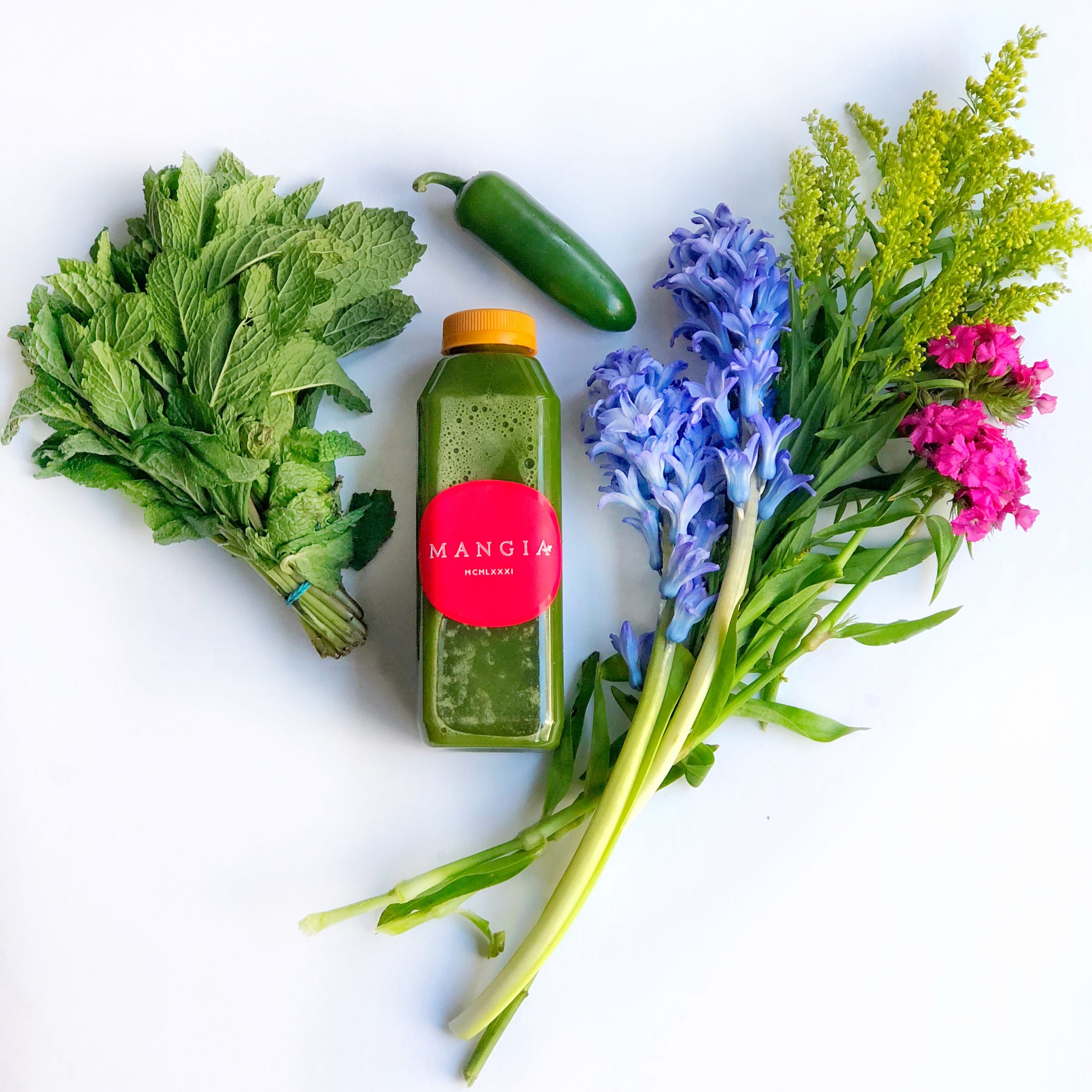 Now that the holiday fun is over, its time to enjoy the second most wonderful time of the year: a fresh start. And what better way to head to the Mangia Detox Bar, aka our Juice lab.
At Mangia, our mantra for the brand new decade is: 'Eat Well, Live Well'; We ant to help you fuel your body with the 'good stuff' — made from fresh, organic and sustainable ingredients.
Here is the wide list we recommend for an ideal 3-day detox.
Mix and match flavors, swap smoothies with juices and start glowing inside out!
Pressed JUICES
Classic Green: kale, swiss chard, spinach, celery, apple, lemon, ginger
Skinny Greens: kale, spinach, pineapple, mint, a hint of jalapeno
Watermelon: watermelon, lime, mint
Sweet Kristine: carrot, apple, beet, lemon, ginger
IMMUNE BOOSTER; carrot, beet, banana, ginger, garlic, bee pollen
Smoothies
Acai: Acai, roasted apples, raspberry, watermelon, strawberry
Mint: spinach, mint, banana, almond milk, almond butter, coconut oil, vanilla coconut protein powder
Wild Berry: strawberry, blueberry, raspberry, frozen coconut puree, watermelon
Almond: almond milk, banana, almond butter, chocolate protein powder, agave, cinnamon
Tropical Kiss: mango, banana, pineapple, ginger, passion fruit, papaya, orange juice
Might Queen: banana, kale, spinach, coconut water, coconut meat