Get Into Vegan Baking With These Easy Coconut Macaroons  
These tasty coconut macaroons are the easiest vegan treats you'll ever make. Plus, they can easily be made gluten-free if you use your favorite gluten-free flour instead of all-purpose.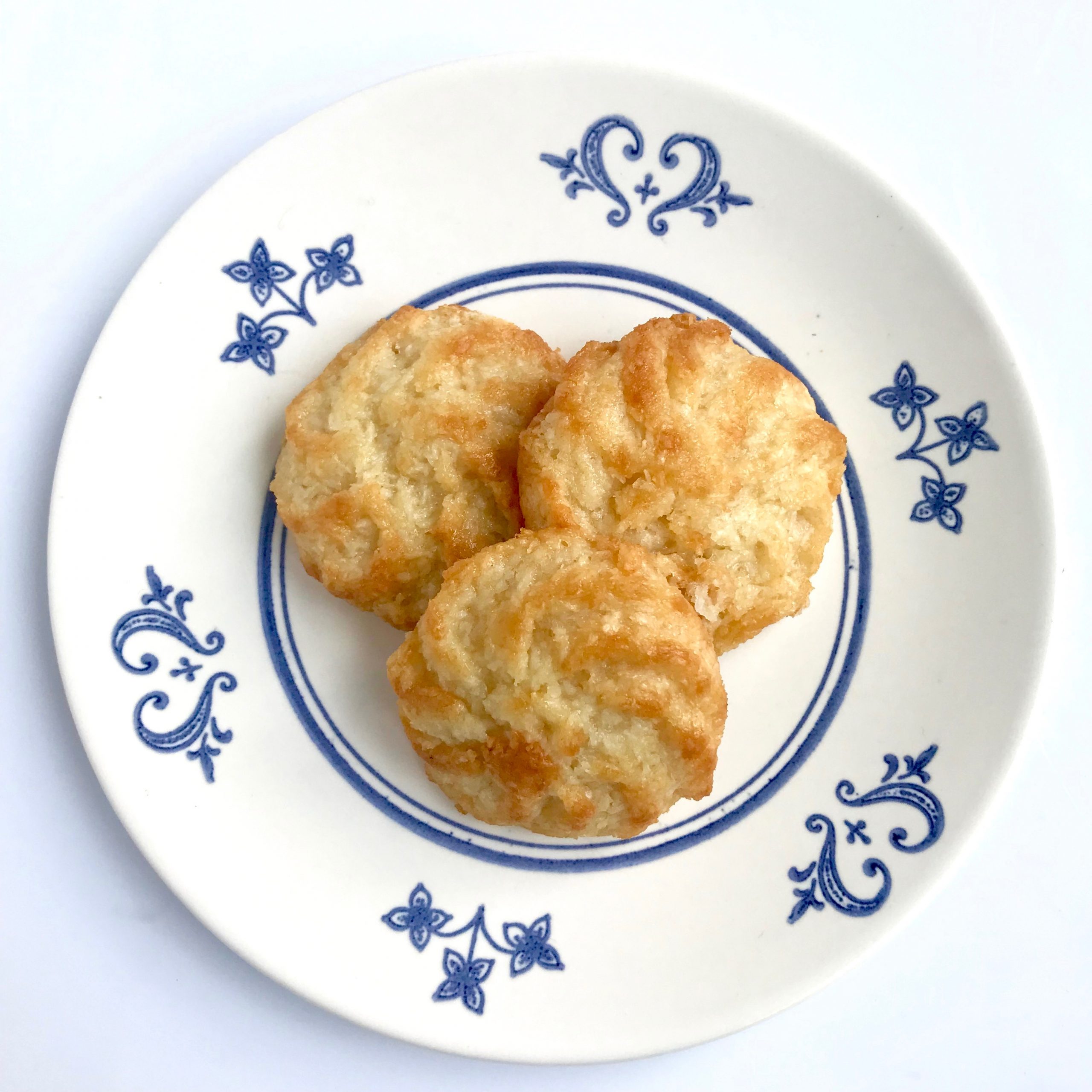 Vegan Coconut Macaroons 
Makes about 24 macaroons 
Ingredients: 
384 g. shredded coconut 

128 g. coconut milk 

43 g. maple syrup 

43 g. slivered almonds 

43 g. all-purpose flour 

2 tsp. vanilla extract 

½ tsp. salt 

198 g. vegan dark chocolate chips
Steps: 
Preheat oven to 350 degrees. Line a baking sheet with parchment paper. 

In a bowl, mix together shredded coconut, coconut milk, syrup, almonds, flour, vanilla, and salt. 

Scoop out 2-3 tablespoons of the coconut mixture at a time, packing tightly into mounds. Place the mounds on the baking sheet in evenly spaced rows. 

Bake 20-30 minutes, or until the macaroons are golden brown. Let cool completely. 

Melt the chocolate over low heat. Dip the bottom of each coconut macaroon in the melted chocolate. Refrigerate until the chocolate hardens, about 10 minutes.