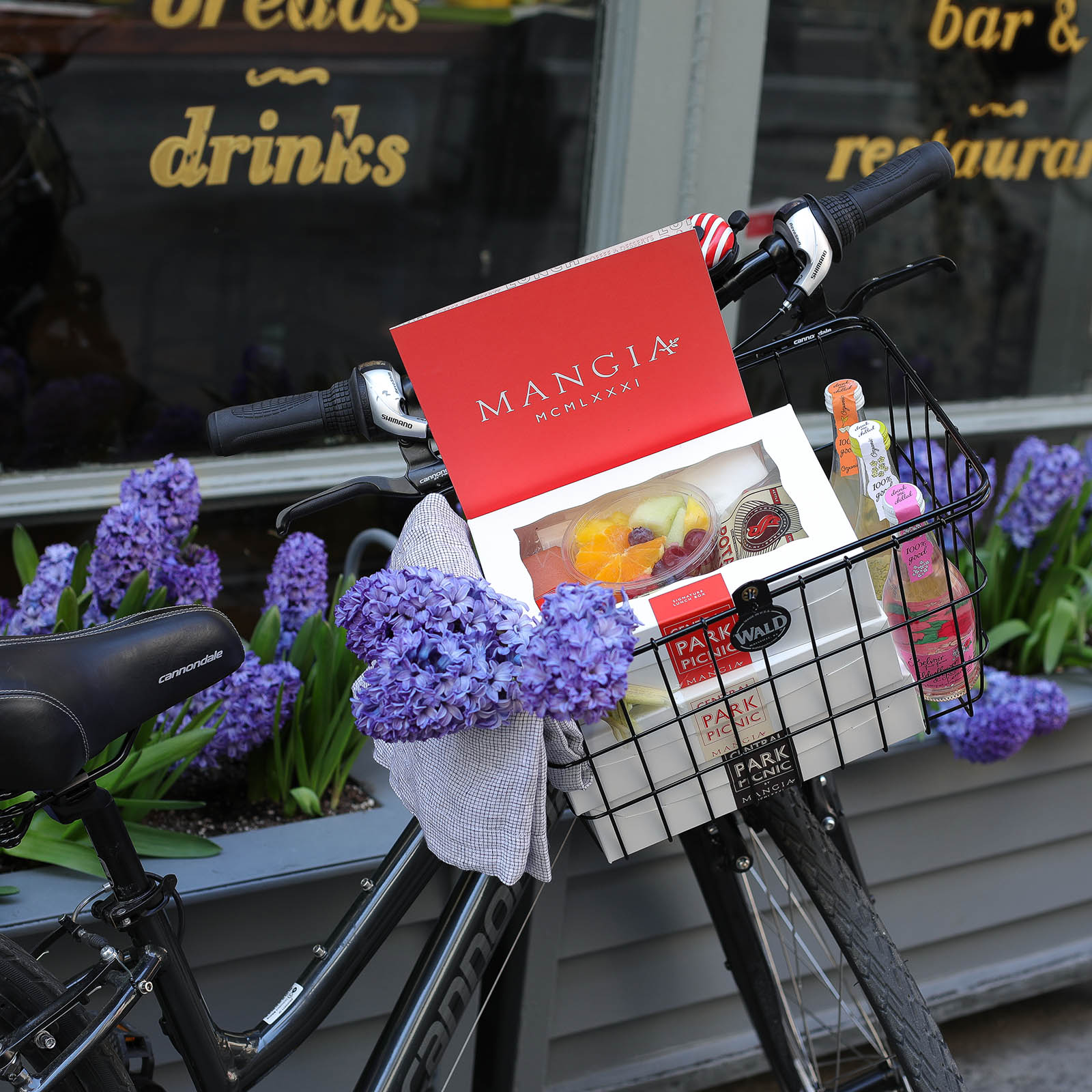 MANGIA has created the perfect picnic experience for the summer in collaboration with Central Park Sightseeing. Central Park Picnic by MANGIA offers a variety of Picnic boxes that can be pre-ordered online with your bike rental at Central Park Sightseeing!
There is simply nothing better than biking to a sweet, shady spot in Central Park, sitting down, and enjoying a delicious and nutritious picnic during your lunch time, after work or during the weekends! The best picnic in town is here to turn your bike stroll into a wonderful experience! Our variety of Picnic boxes include:
Signature Box
Herb Roasted Chicken Sandwich (watercress, herb mustard, ficelle roll)
Seasonal Fruit Salad
Gourmet Sea Salt Potato Chips
Small Water
Vegetarian Box
Vegetable Rollatini (grilled eggplant, spinach, roasted tomatoes, goat cheese, provolone, chili spread, Tuscan flatbread)
Watermelon & Feta Salad with Arugula
Oatmeal Cookie
Small Water
Healthy Box
Hummus & Small Crudité
Gourmet Trail Mix
Fruit Salad
Miniature Brownie
Small Water
Enjoy your picnic!
Love. Always. Mangia