There's no doubt at Mangia we are geeks about eating the best bread. We've eaten our way through the best bakeries in New York City to source delicious breads for our sandwiches. Our Founder, Sasha Muniak, believes we should bake everything in house – except the breads. Why? Because there is a true art form and skill to bread that is outside being a good pastry chef. We produce 90% of the food we serve in house, in our kitchens on 57th street  – that includes all our pastries, juices and all our prepared foods are made each day. We've left the bread and the pastas to the artisans. If you have chance to visit us or cater in your lunch in the city – don't miss out on our sandwiches. Our favorites are the Smoked Turkey, Ham & Brie.
When Mangia opened it's doors thirty-five years ago there were only a handful of noteworthy bakeries – EAT, Tom Cat and Sullivan Street Bakery all which supplied the bread for Mangia's famed sandwiches. We still work with each of these vendors and have added more to our list.
Whether you are a tourist or a local we've rounded up NYC's best bread bakeries to visit (many of which you can try just by stopping in at Mangia!)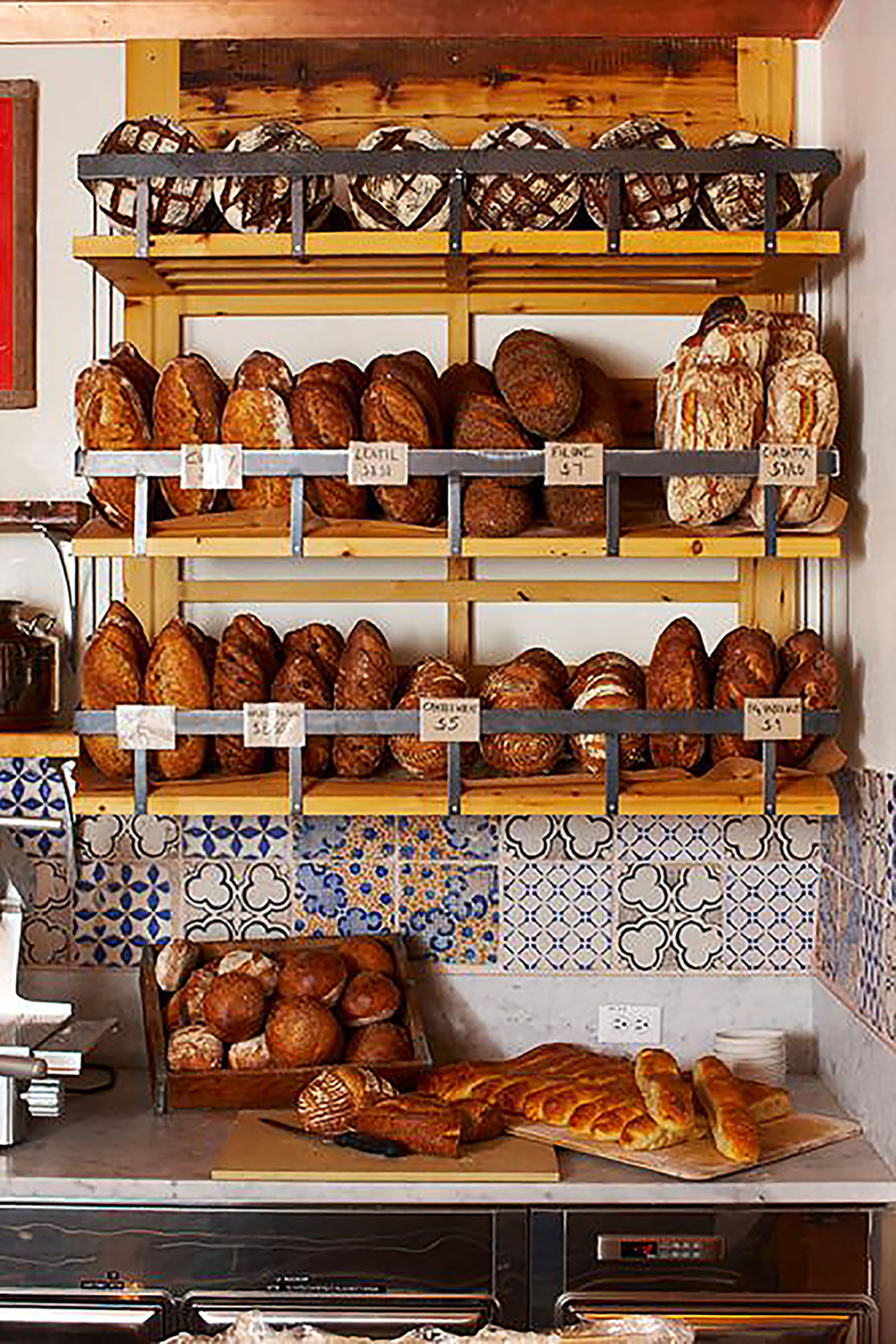 Best Bakeries
E.A.T.
Owned by Eli Zabar, this is one of NYC's most notable bakeries and markets. With locations both on the Upper East and West side. You'll find Jewish deli classic, pastries and of course sandwiches! Their 7-Grain bread in our favorite.
Tom Cat
Another New York icon in the baking world – specializing in Italian and French breads. Unfortunately they are wholesale only so you can stop into Mangia and try our baguettes which come from Tom Cat.
Sullivan Street Bakery
Originally opened in Soho in the early 90's specializing in small-batch breads had grown into two locations and a restaurant with Neapolitan style in Chelsea. Their Pizza Bianca bread is one our favorites.
Balthazar
No introduction needed – one of Keith McNally's most famous restaurants in New York that also has a small patisserie next to it in Soho. Balthazar quickly outgrew it's Soho bakery and now produces at a large bakery off site but you can still find an amazing selection daily. Their Walnut bread and scones are our favorites.
Il Buco Alimentari
Although Mangia does not carry any products from Il Buco Alimentari – it's a family favorite, and not to be missed in New York. You'll often find Sasha there with his family on a Sunday morning. Alimentari is the sister restaurant of Il Buco, a rustic Italian restaurant in Noho. Our favorite breads are the Cereal, Focaccia, Olive, and Chocolate – none of them can be missed.