1.Chicken Quesadillas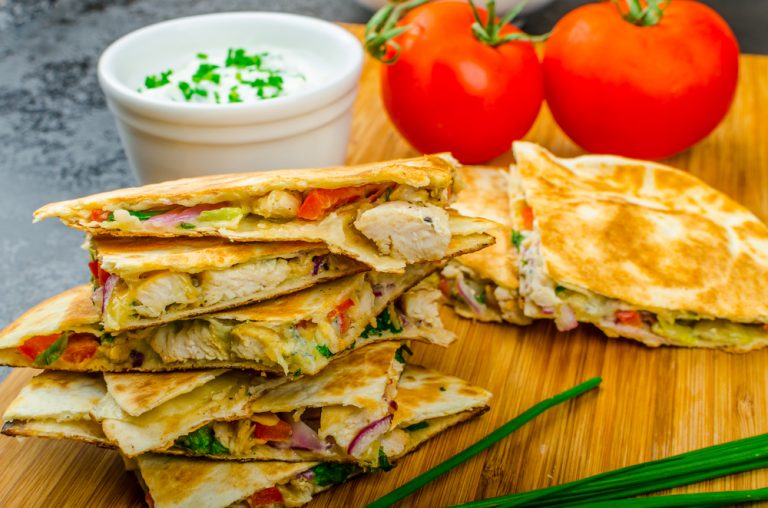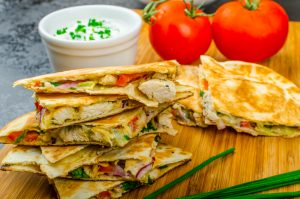 2.Scrambled Egg Toast With Roasted Asparagus:
 This post-run snack restores carbs while delivering a healthy dose of lean protein; add some roasted veggies for extra nutrition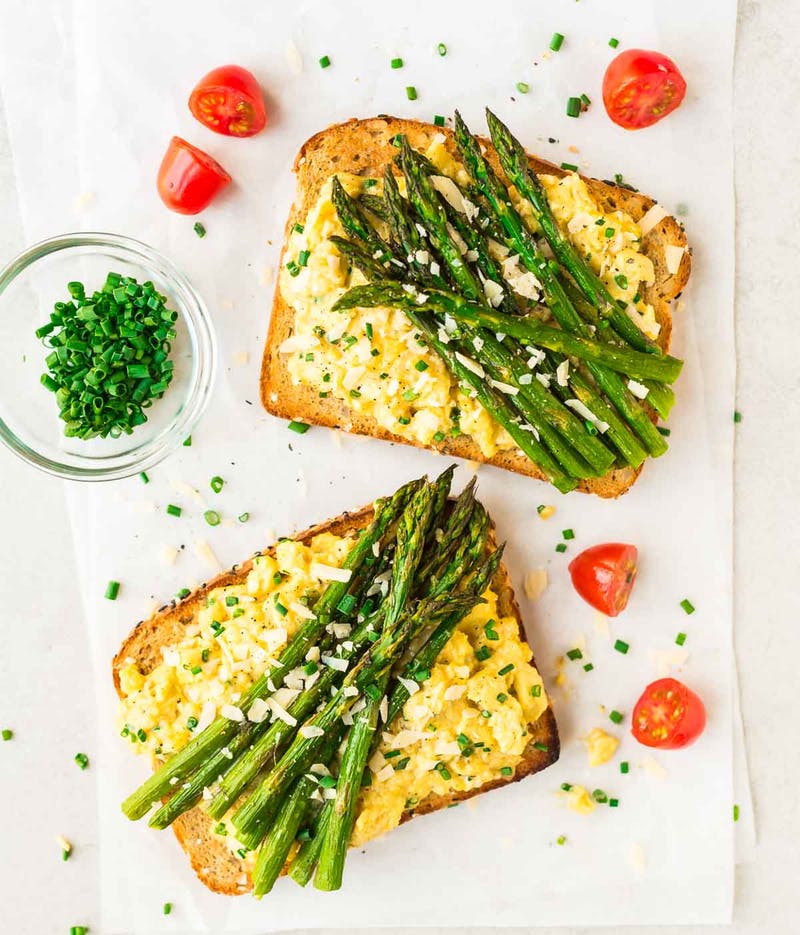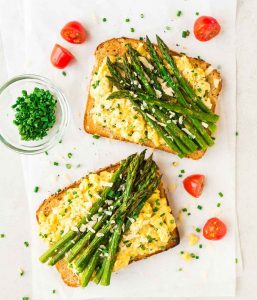 3. Low-Calorie Warm Steak Salad With Seared Tomato Vinaigrette:
A hearty yet lean pan-seared strip steak is served atop crisp greens with a warm tomato vinaigrette, and it's *totally* worth running for.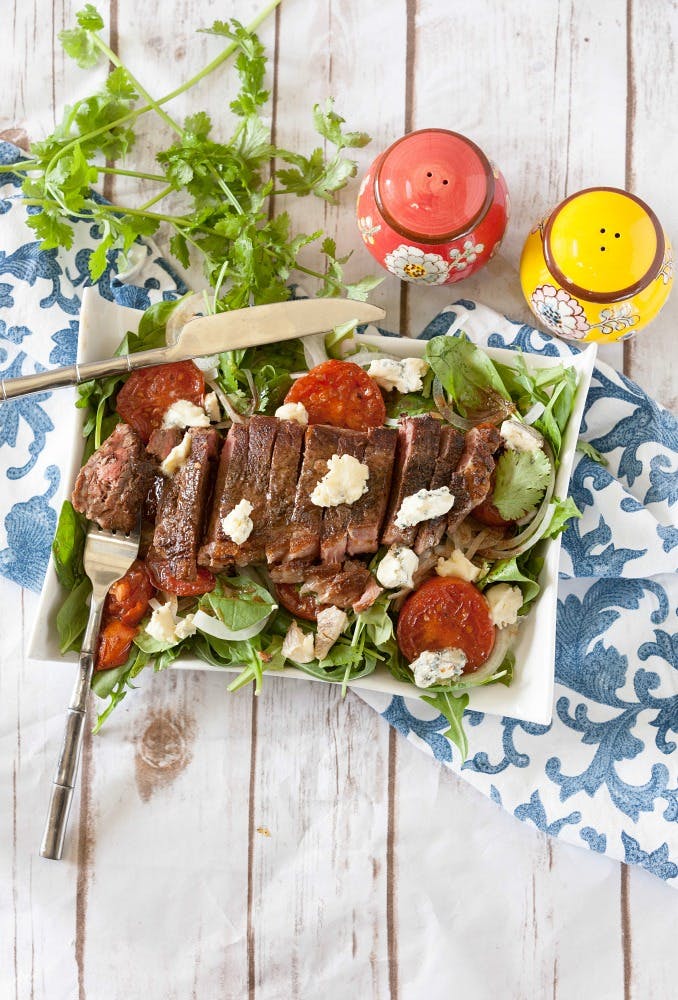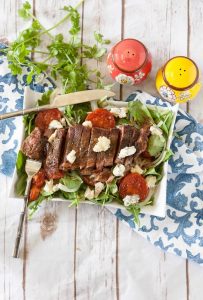 4. Easy Healthy Turkey Bolognese: This recipe brings you whole wheat pasta with lean ground turkey for a healthful lunch that will fill you up and invigorate you. The best part is it serves four people, so grab some containers and meal prep for the week!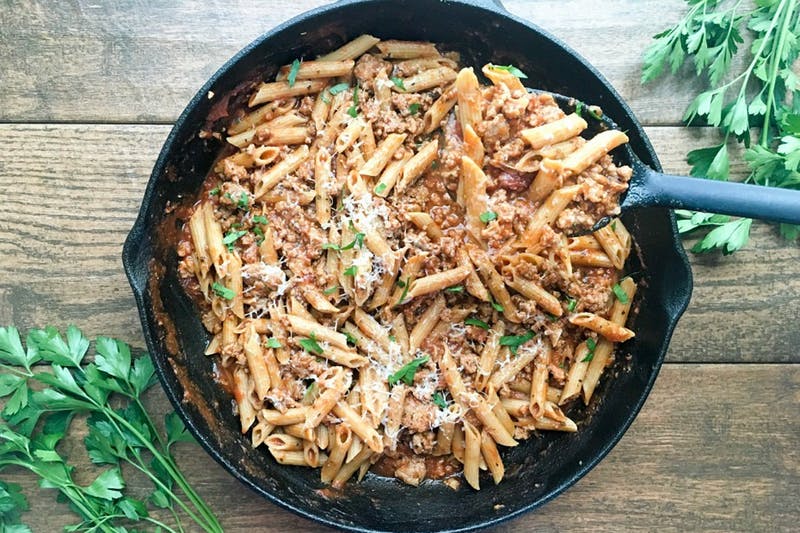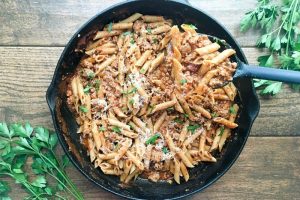 5. Curry Hummus Detox Sandwiches: These 'wiches are jam-packed with healthy goodies like creamy avocado, crunchy cucumbers, and tangy pickled red onions, then slathered with hummus and herbed Greek yogurt.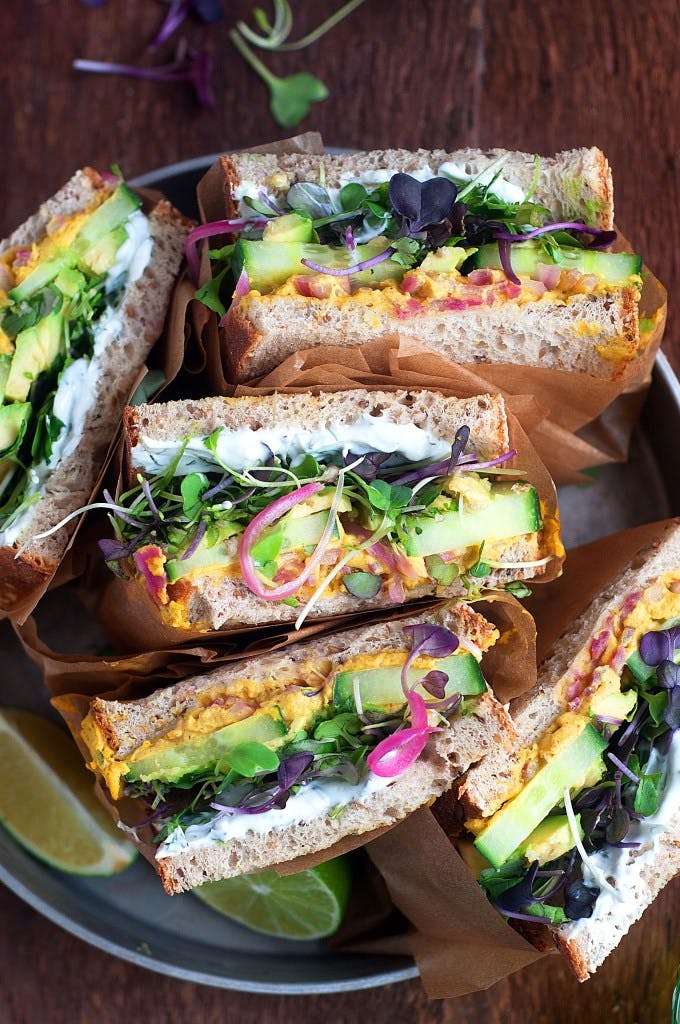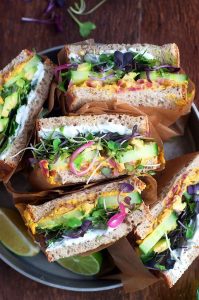 6. Low Fodmap Smoked Salmon and Spinach Frittata Cups:  These protein-rich single-serving frittatas deliver a hearty protein punch.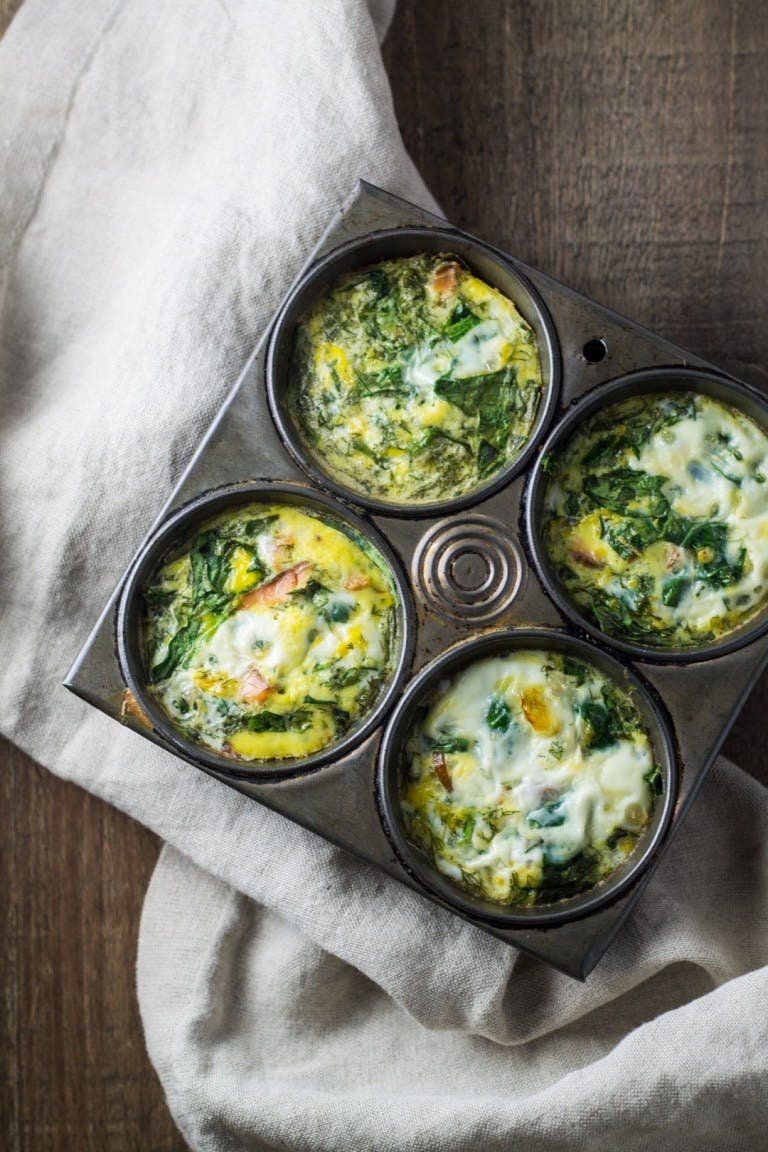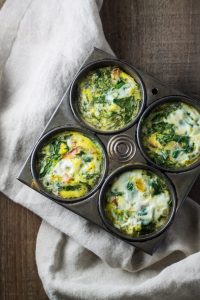 7. Roasted Red Pepper Hummus Flatbread: Munching on crispy flatbread after a good workout is a thrilling reward, especially when it's slathered with hummus and topped with red peppers and feta.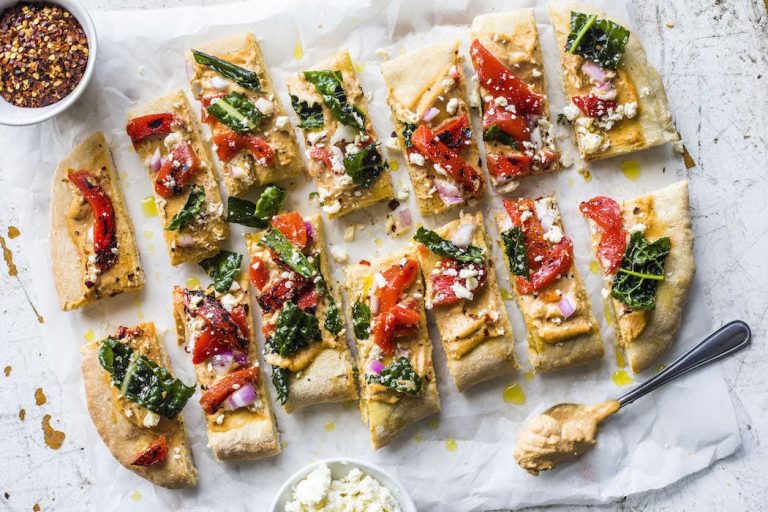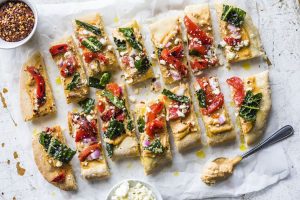 8. Spiced Sweet Potato and Hummus Buddha Bowl: If you're short on time, just grab a bowl and fill it with a mound of brown rice, creamy avocado, veggies, and a generous dollop of protein-packed hummus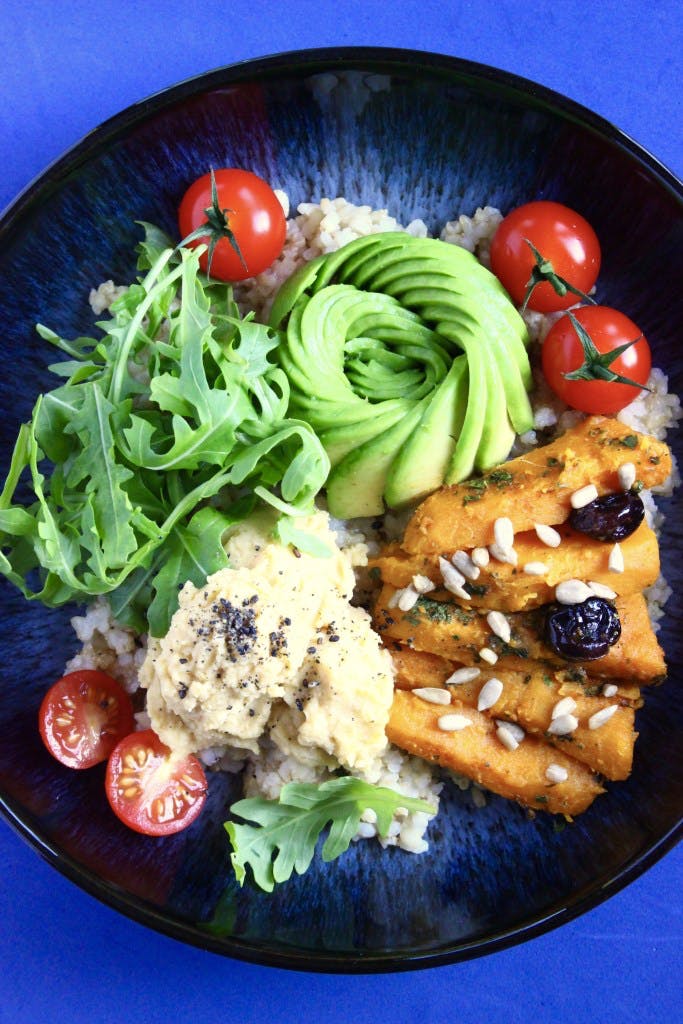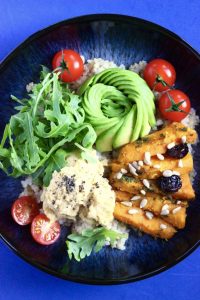 9. Dijon Dill Salmon Salad: This tangy and refreshing salad brings salmon, smokey roasted chickpeas, briny capers, and toasty carbs to your plate for a tasty and restorative lunch.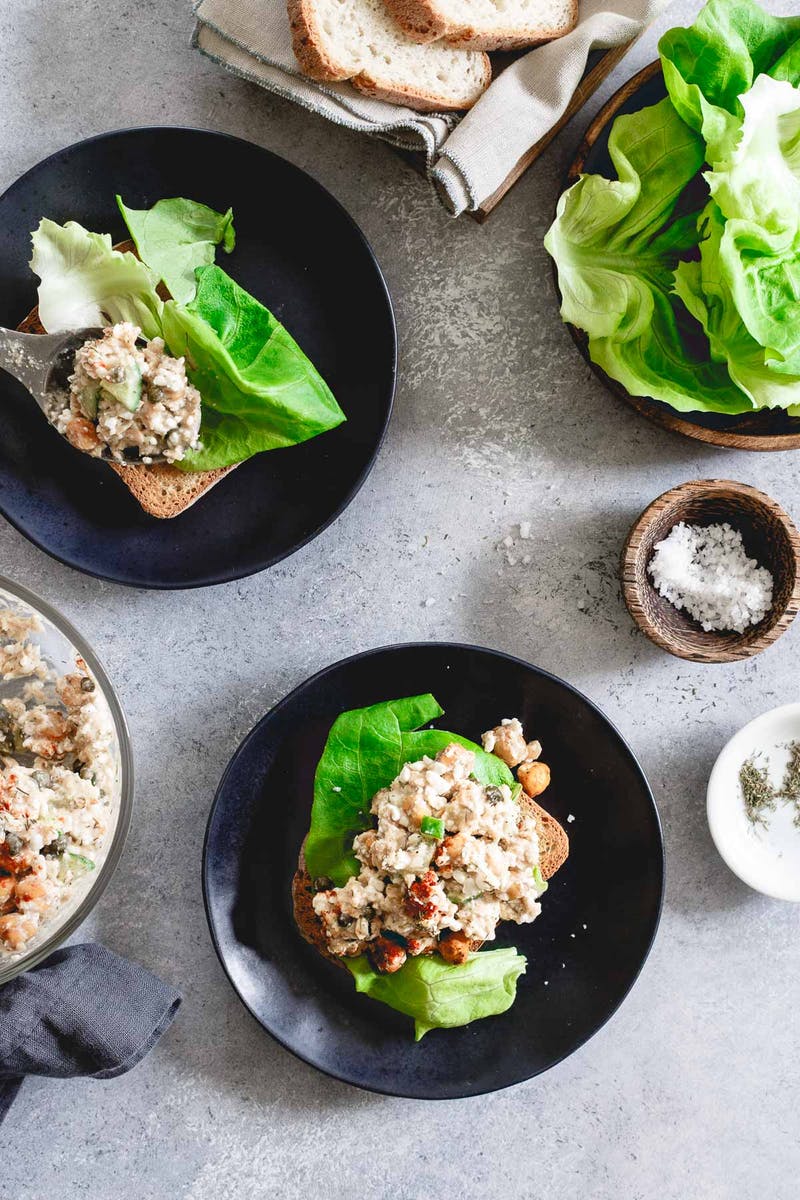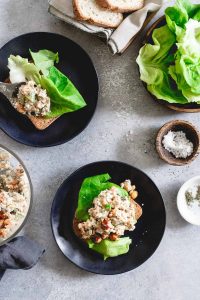 10. Peanut Butter Banana Wraps: PB and bananas bring *all* the protein and potassium — what more could we ask for in a single wrap after a powerful sprint?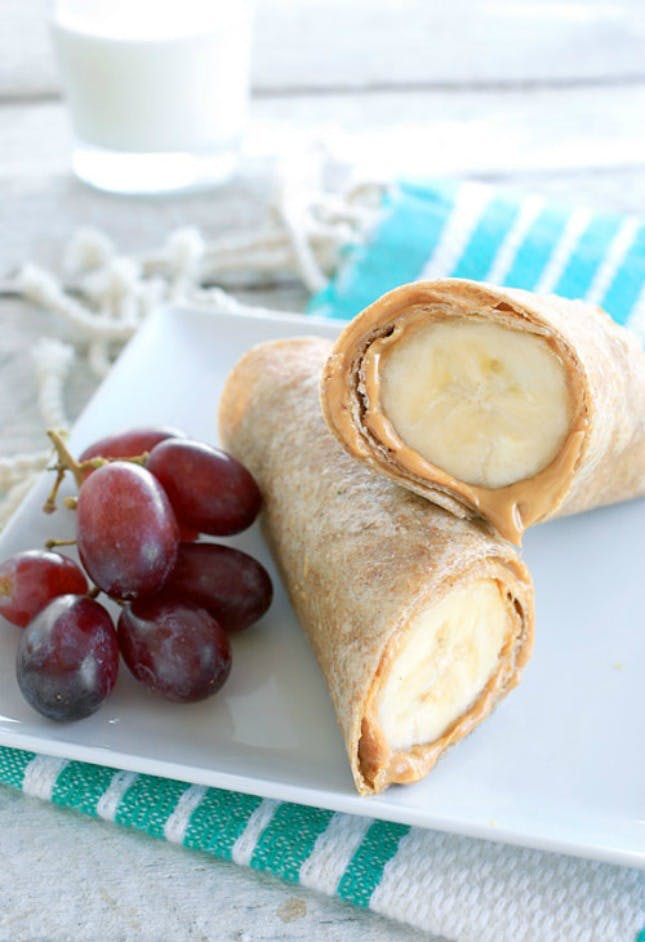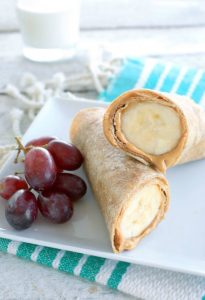 pic sources: brit +co/ food